Stobox Token Tokenomics Update 2023
We're excited to share some strategic updates regarding our Stobox token.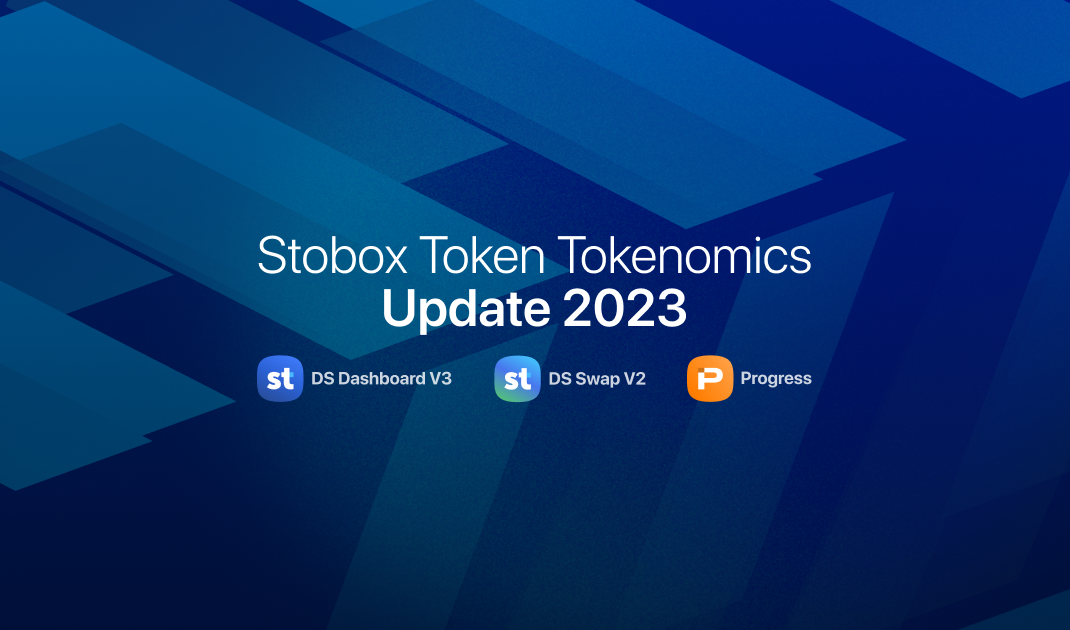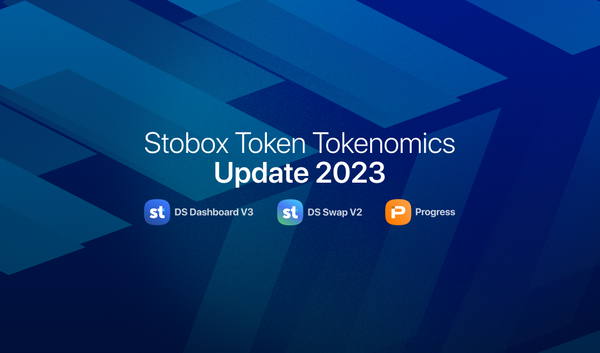 We're excited to share some strategic updates regarding our Stobox token.
Originally, the Stobox token was launched to facilitate swap operations on our exchange platforms, such as DS Swap. However, after thorough legal consideration, we have decided to eliminate commissions on security token swap operations. The decision was made due to the strict regulatory requirements that mandate a securities exchange license for Stobox DS Swap, which in this case Stobox doesn't need to obtain.
While commissions for regular crypto liquidity pools on DS Swap continue, the currently low volumes have resulted in reduced demand for the Stobox native token.
To boost STBU's appeal, we've decided to integrate the Stobox token into our DS Dashboard and Progress.
This strategic move to increase utility is expected to generate more organic demand, ultimately benefiting both our company and the community.
The following list outlines the key utilities of STBU tokens and provides an overview of how they can be employed within the Stobox ecosystem:
DS Dashboard Subscriptions and add-on features
Stobox DS Dashboard V3 SE option integrates issuers into the Stobox ecosystem, connecting them with thousands of potential investors who have already passed Know Your Customer (KYC) checks via the Soulbound ID product. This ecosystem supports automatic compliance and regulatory checks, which results in significant cost reductions for compliance. Additionally, issuers gain exposure to a vast investor community and streamline their operations to a new level.  
The DS Dashboard V3 SE subscription model starts at $13,500 for installation and the first-year subscription.
Compliance transaction verification (Progress)
Our platform includes automated compliance features that can be accessed as an optional subscription service. By opting for this service, businesses can enjoy a significant cost advantage, as it is estimated to be 30-50 times more cost-effective compared to hiring an average compliance manager.
For a monthly fee of $500, businesses can leverage these automated compliance features, which streamline and enhance the compliance process. This not only helps them save on expenses but also ensures a more efficient and reliable compliance framework.
DS Swap Subscriptions
DS Swap is a module offered by Stobox that comes with a price tag of $500 per month. This means that clients who wish to access and utilize the decentralized exchange for creating liquidity pools and supporting secondary trading will need to subscribe to this paid feature.
The DS Swap module plays a vital role by providing an automated trading mechanism (AMM) on the blockchain. It enables issuers to unlock the potential of the secondary market, offering them valuable opportunities. Additionally, any commissions generated through the utilization of this service are paid in STBU, Stobox's native token.
Stobox token serves as a primary choice for businesses engaged in tokenization processes. To streamline payment procedures, Stobox offers the flexibility of accepting both fiat currencies and cryptocurrencies, as well as its native STBU token as payment for the services rendered.
It's important to note that the STBU tokens received as revenue undergo a partial burning process. This means that a portion of the tokens is effectively removed from circulation, as outlined in the token distribution mechanism.
---
DISCLAIMER:
The following information regarding the Stobox utility token (STBU) is provided for informational purposes only and should not be construed as financial advice. Investing in cryptocurrencies, including STBU, involves inherent risks, and individuals should carefully consider their financial situation and conduct thorough research before making any investment decisions.

The Stobox utility token (STBU) is subject to market volatility and fluctuations, which can result in potential gains or losses. The past performance of cryptocurrencies or tokens should not be considered indicative of future results. It is important to note that the value of STBU may be influenced by various factors, including but not limited to market conditions, regulatory changes, technological developments, and investor sentiment.

The information provided about STBU is based on available data and sources considered reliable, but its accuracy and completeness cannot be guaranteed. Readers are advised to seek advice from qualified financial professionals regarding the suitability of STBU or any other investment.

In summary, this disclaimer emphasizes that the information provided about the Stobox utility token (STBU) is not financial advice and individuals should exercise caution, conduct thorough research, and seek professional advice before making any investment decisions. Investing in STBU carries inherent risks, and individuals bear full responsibility for their investment choices and any potential outcomes.