Global Update! Stobox DS Dashboard V3
We are pleased to announce the forthcoming release of our leading product DS Dashboard Third Version (V3).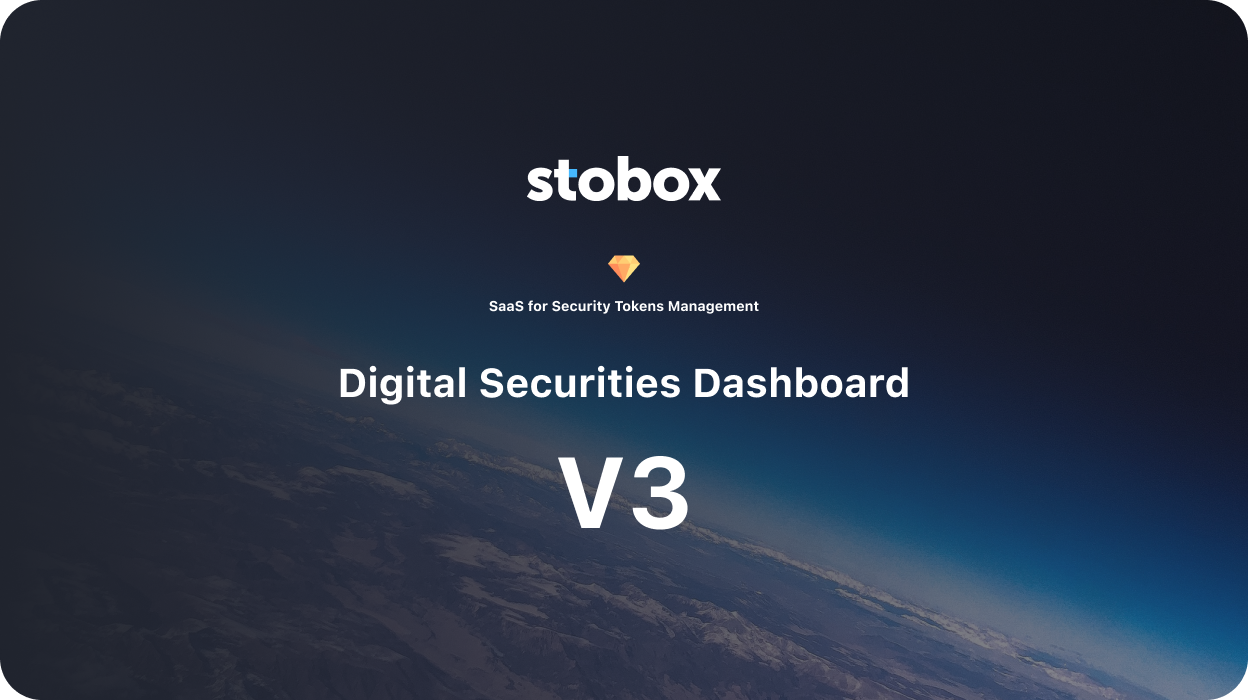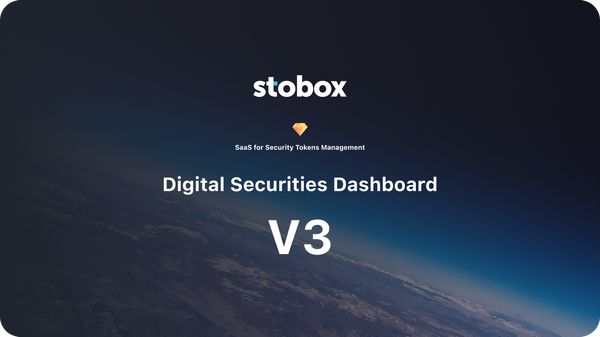 We are pleased to announce the forthcoming release of our leading product DS Dashboard Third Version (V3).
Since the first release of the DS Dashboard V1 back in 2020, we have been constantly working on improvements and new features for our clients issuing security tokens using Stobox technologies.
Stobox DS Dashboard V3 is the quintessence of our vision of tokenization and contains a number of unique advantages that will make tokenization more accessible to businesses and their investors.
DS Dashboard V3 is a fundamentally new product in terms of architecture and interaction with other elements of Stobox Digital Securities Ecosystem.
We see tokenization as the main driver for web3, where any business can issue its own security tokens and attract investors in accordance with regulatory requirements. We are convinced that DS Dashboard V3 will make it possible to carry out business tokenization projects even better, namely in the field of real estate, small private businesses, innovative startups, and many others.
DS Dashboard V3 truly unlocks community-driven businesses for thousands of companies around the world. Particular attention is paid to regulations and compliance. Integration with the Progress Protocol makes it possible to make the process of compliance with all necessary regulations at the level of smart contracts without the engagement of costly compliance staff. DS Dashboard V3 is a truly unique solution, in which Stobox team has implemented its knowledge, experience, best practices, and know-how.
Stobox DS Dashboard V3 is built as an integral part of the Digital Securities Ecosystem. You can learn about the ecosystem here.
---
DS Dashboard. What's new?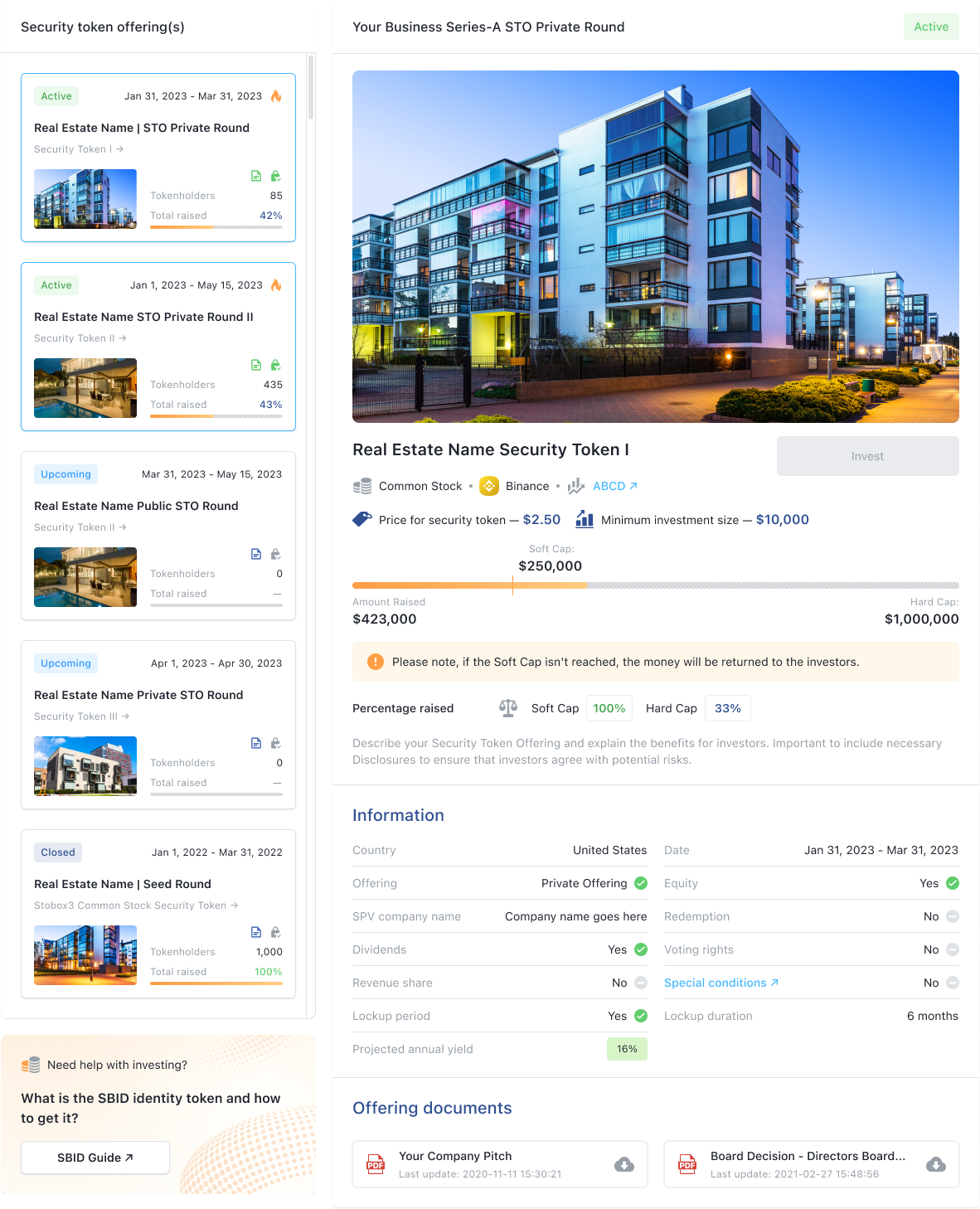 🔥
Speak to Stobox Executive Team and get a free consultation on how to tokenize your business with Stobox!
---
Digital identities integration with Soulbound ID. Today, every business that issues security tokens on the Dashboard V2 is faced with the need to independently verify the data of their investors and manually allow them to operate with security tokens. This is often difficult for issuers and certainly challenging for investors who want to invest in multiple security tokens by multiple issuers.
This problem is solved thanks to our proprietary Soulbound ID technology, where the investor undergoes a one-time verification with an accredited KYC provider and receives verification of the personal wallet. After that, the investor does not need to go through verification a second time, and issuers will not face checks and additional whitelisting processes. This will greatly simplify the onboarding of new investors to issuers, allowing better fulfillment of tokenization goals.
---
Security Token Smart-Contracts V2. The process of tokenization of securities involves the creation of smart contracts that allow issuers to manage their security tokens according to their own requirements and corporate policies. This implies a complex logic, given that the life cycle of a security is fundamentally different from a conventional digital token without the status of a security. Also, the issuer may be a large organization in which the separation of corporate roles is mandatory. Stobox DS Smart Contracts V2 takes into account not only all the rules for managing security tokens but also contains integration with Soulbound ID. Thus, only previously verified investors and issuers can interact with the smart contract of the security token.
---
eSignatures with Docusign. The purchase of security tokens has to result in a contract between investors and issuers. When investing in a business, investors have a need not just to perform a blockchain transaction, but to have a standard set of documents for such transactions that will be considered legitimate in case of legal actions. To do this, we have integrated the service of the electronic signature of documents Docusign. Documents signed with the technology of this provider are recognized as official in most jurisdictions and contain all degrees of protection against intruders. Thanks to this improvement, investors will have more confidence in and rights when investing in the security tokens of issuers.
---
Integration with Progress Protocol. It is important to understand that when managing security tokens, the issuer must make decisions that comply with the regulations on the offering of securities. In addition, there are Anti Money Laundering procedures that must be followed to avoid various risks. These are complex tasks that are well-known to professional financial institutions, but not familiar to most conventional businesses that want to tokenize their assets. To this end, Stobox team is working on a Progress Protocol that performs automatic checks and validation procedures of whether an issuer can receive investments from a specific investor elsewhere in the world. This will greatly simplify the work of the issuer and will automate the compliance procedure to a large percentage. At the moment, the Progress Protocol is under development and is scheduled for release in the third quarter of 2023. Nevertheless, we have already laid the necessary logic in the DS Dashboard V3 to support Progress Protocol.
---
Updated UI/UX. Each version of Stobox DS Dashboard contains improvements in design and user experience. The new version V3 of the product is no exception. In addition to architectural updates, we took into account the feedback from users and updated many internal pages, making the design more intuitive.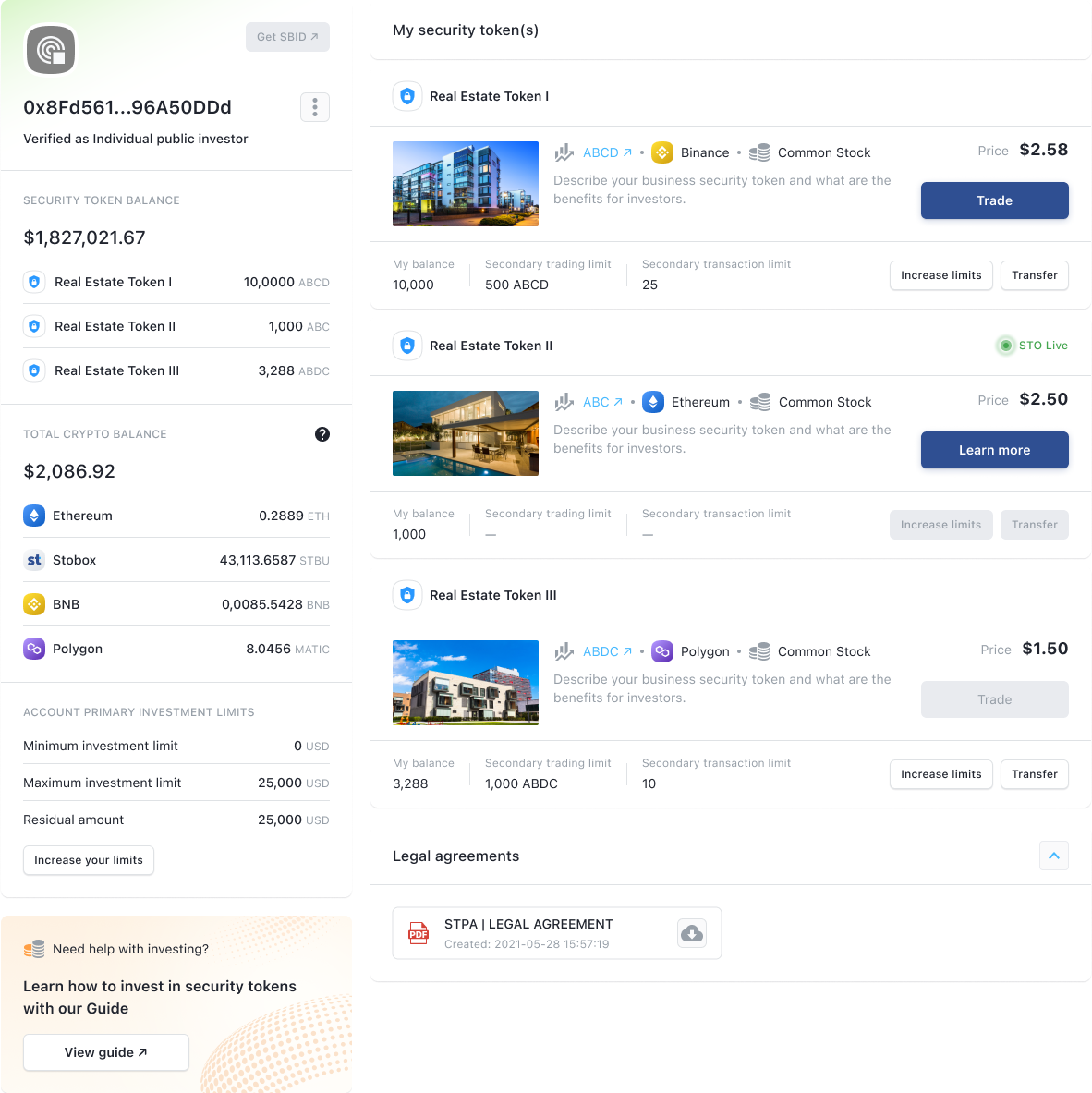 ---
Other enhancements:
Switch whitelist status to back-end;
Multi-whitelisting for investors;
Add Google reCAPTCHA to login and register pages;
Logic update in user permissions for a security token smart contracts V2 on the Corporate Dashboard;
Adding bank details into each SPV;
Add dynamic loading atomic swap data;
Create a pusher of errors in logs for clients of DS Dashboard;
Optimize the STO delivery process. Scripts parse info from forms;
Create a job for periodically scanning security contracts.
... and much more minor enhancements ...
Over the past 5 years, Stobox has been developing the tokenization market by providing expertise and proprietary solutions to dozens of issuers worldwide.
Now is just the beginning of the tokenization industry, since most businesses have never even heard about the possibility of tokenization, and the market potential is in the trillions of dollars. Our mission is to provide asset tokenization to thousands of businesses by simplifying processes and streamlining our technology products. We continue to work on improving Stobox products and will delight our customers with new product features and updates.
---

🔥
Speak to Stobox Executive Team and get a free consultation on how to tokenize your business with Stobox!
---