Stobox Digital Securities Ecosystem Overview
Stobox DS Ecosystem is the ultimate gateway to the world of the upcoming digital securities evolution.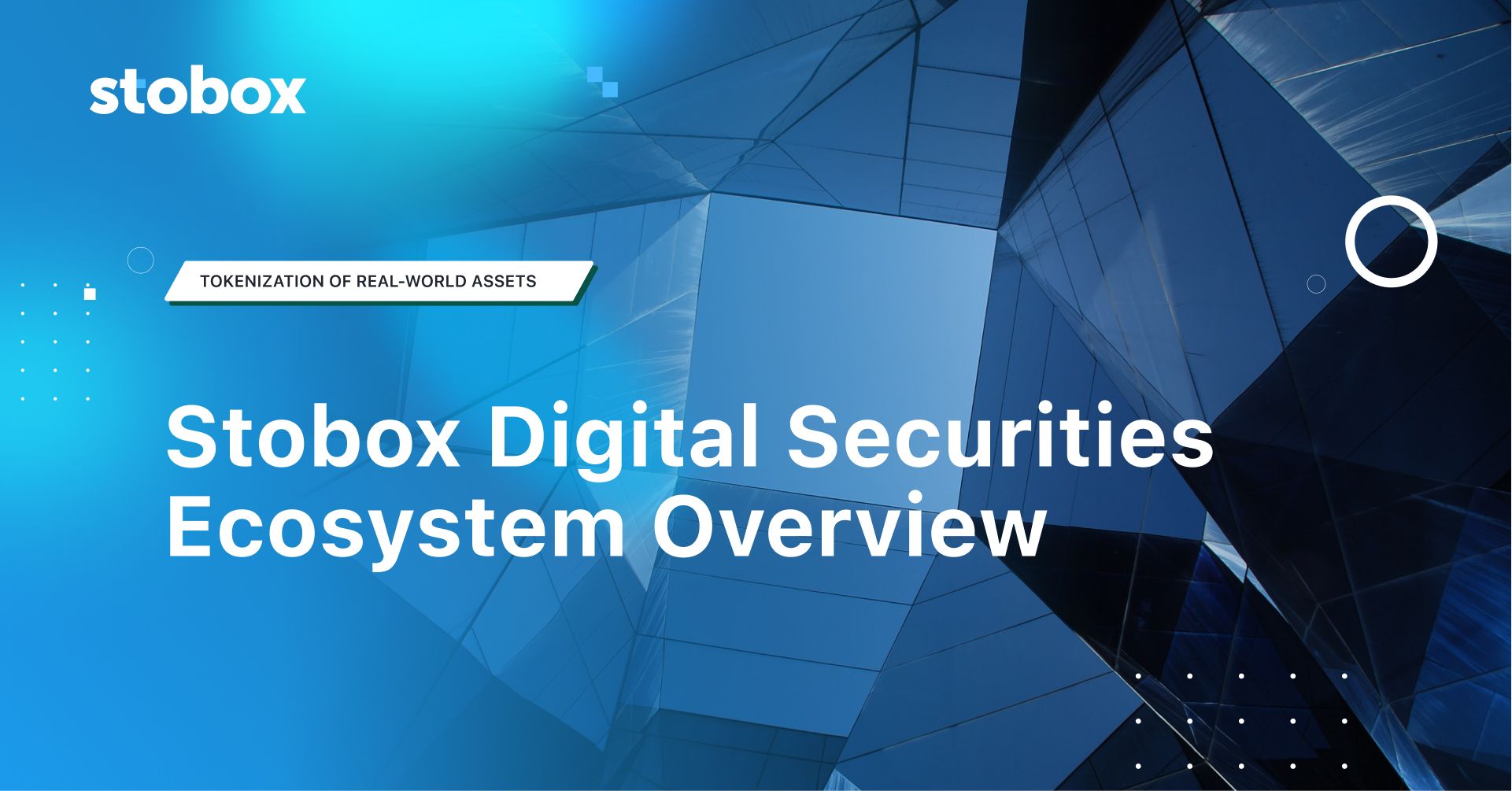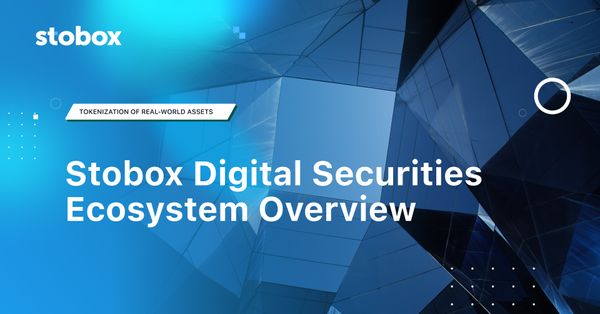 Tokenization and blockchain technology bring efficiencies to traditional management of corporate securities and settlement models by allowing market participants to interact directly in a trustless environment. Removing intermediaries and ultimately increasing the efficiencies for traditional markets provide greater access to investors for otherwise illiquid assets.
In Stobox we have already seen advancements in tokenization use cases in the commodities, debt securities, equity securities, and real estate markets. As the tokenized asset market expands, these assets will be used in new ways providing more flexibility for these participants to manage assets. Digital assets have paved the way for traditional asset transformation to digital financial markets based on blockchain technologies. Tokenized assets are governed by smart contracts, the code stored on a blockchain that runs once predetermined conditions are met. Tokenization enables traditional assets to experience the benefits of transactional transparency, security, speed, traceability, and reduced costs.
Stobox DS Ecosystem is the ultimate gateway to the world of the upcoming digital securities evolution.
Stobox strives to enable businesses to implement decentralized blockchain technologies, simplifying operations with digital assets and securities, and removing the obstacles to their adoption.
Stobox DS Ecosystem Overview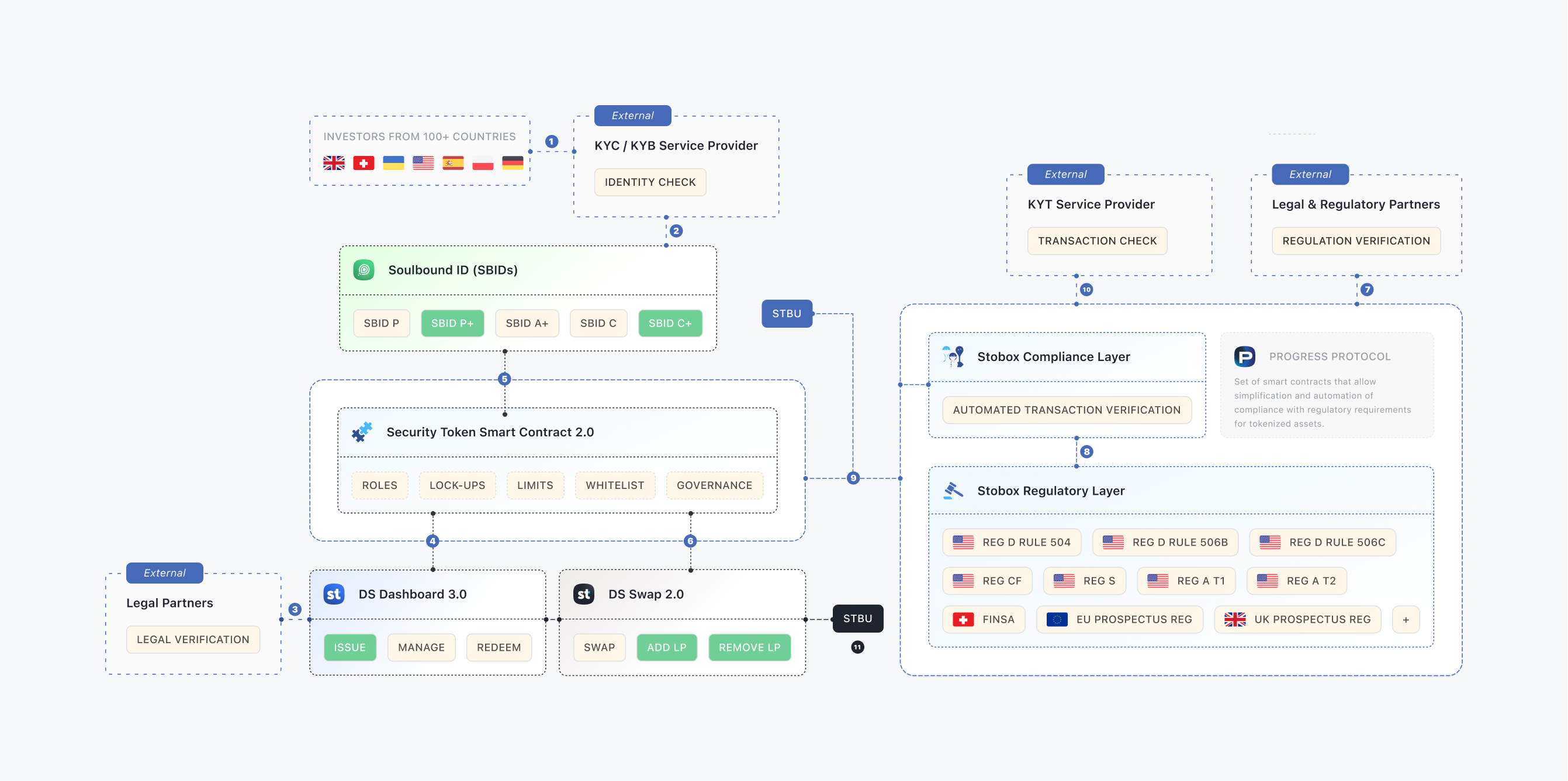 The main points of the Stobox DS Ecosystem are explained below.

Stobox ecosystem assumes that individuals and legal entities from more than 100 countries have the opportunity to issue, manage and trade their own portfolio of tokenized assets directly in a decentralized environment in full compliance with international securities regulations and KYC/AML procedures.
Each participant (investor or issuer) of the system is obliged to pass identification with Soulbound ID via one of the accredited providers and receive a digital Non-Transferrable SBID token of the ERC-1155 standard. SBID exists of various types and determines the status of a participant in the system: a regular investor, an accredited investor, or a legal entity. Without SBIDs participation in Stobox ecosystem is impossible, as tokenized assets and security tokens cannot be managed by anonymous investors. The personal data of every participant remain exclusively with the qualified KYC/KYB partner - Sumsub, iComply. Please note that there are 2 SBIDs marked in green. These types of participants can not only manage existing security tokens but also issue ones. The ecosystem permits individuals to issue personal security tokens the same way as companies do.
Issue and management of security tokens are carried out on a leading SaaS blockchain-based product Stobox DS Dashboard. Determining the parameters of the issued security token and agreeing with legal documents is a very important procedure. Stobox DS Dashboard is an environment for managing the entire life cycle of security tokens: from the moment of issuance to redemption.
The issuance and management of security tokens are carried out through a series of smart contracts under the general name Security Tokens Smart Contrast 2.0. It includes all the functions necessary for the management of tokenized assets, including corporate governance, dividend distribution, lock-ups, and many others. Private businesses have the opportunity to fully manage their assets on the blockchain in the same way as now in paper or electronic form, but only in a decentralized environment.
Interaction with the token security contract can only be carried out by a wallet that has passed preliminary identification and has a valid SBID token of the corresponding type. Thus, investors who are not allowed to purchase certain assets do not have the opportunity to acquire them at a technical level, bypassing the possible errors of manual compliance procedures. In addition to possible errors that lead to regulatory problems, issuers significantly save on compliance.
Secondary trading is carried out through the decentralized platform DS Swap 2.0. This is a fully automated decentralized algorithm that allows the issuer to create liquidity pools and provide trading for their security tokens. DS Swap 2.0 has been optimized for working with tokenized assets in order to comply with the regulations on the circulation of securities. It is important to note that only users with SBID can purchase and sell assets on DS Swap 2.0, making it impossible for unauthorized participants to acquire security tokens. Also, market manipulation becomes impossible due to strict control by the system itself. Unlike the traditional rules of working with cryptocurrencies, the addition of liquidity in the form of security tokens by ordinary investors requires additional validation by the issuer.
The Progress Protocol is an optional part of the ecosystem architecture consisting of the Compliance Layer and Regulatory Layer. This part of Stobox DS Ecosystem allows issuers to choose the appropriate regulations where the system will comply with them in a completely automatic mode. International regulations are a set of rules that limit the free circulation of securities but are critical to compliance by the issuer. The system allows external regulators and legal providers to validate and add the rules, which makes the circulation of tokenized assets more open to validation. The Stobox team is unable to cover all the nuances of local regulations on its own, so we provide this opportunity to external accredited providers.
The issuer, prior to launching a tokenized asset, selects the necessary regulations and the level of compliance. If a transaction fails to meet regulatory and compliance standards it fails. Thus protecting an issuer from potential pitfalls throughout the lifecycle of its security token.  
The Progress Protocol is an optional part of the ecosystem. Tokenization can be used by companies that have their own compliance procedures and do not require the inclusion of additional automated checks. For those issuers who require such functionality, payment is provided at the level of verification of each transaction. For this, payment is charged in the form of a Stobox Token (STBU). The issuer using the Progress Protocol pays for compliance, where the Stobbox Token is automatically withdrawn for each check. In the future, more volume of compliance checks will result in more demand for the ecosystem's native token.
Stobox Ecosystem not only provides compliance with regulatory requirements but also takes into account legislation in the field of Anti Money Laundering. To do this, the integration to the Know-Your-Transaction provider is included. Transactions in cryptocurrencies that have a high level of risk or will contain funds obtained by dishonest means will not be possible to conduct on a technical level.
The last point is dedicated to Stobox native token. Stobox Technology Inc. is a technology provider and is not licensed to withhold commissions from the circulation of securities, which security tokens are. However, DS Swap allows the exchange of traditional cryptocurrencies. In all cases of the exchange of classic crypto-assets, Stobox takes a commission in its native token STBU, which is later partially burned, reducing the total amount of the token in free circulation.

Stobox is open to collaborations and partnerships. We are willing to share information with our clients and help them really experience the benefits of tokenization. We are an award-winning tokenization company that provides technology and consulting to help clients leverage digital assets and tokenized securities.
🔥
Get a free consultation on how to tokenize your business with Stobox!