Real estate tokens. Risks and how to avoid them.
Real estate tokens. Risks and how to avoid them.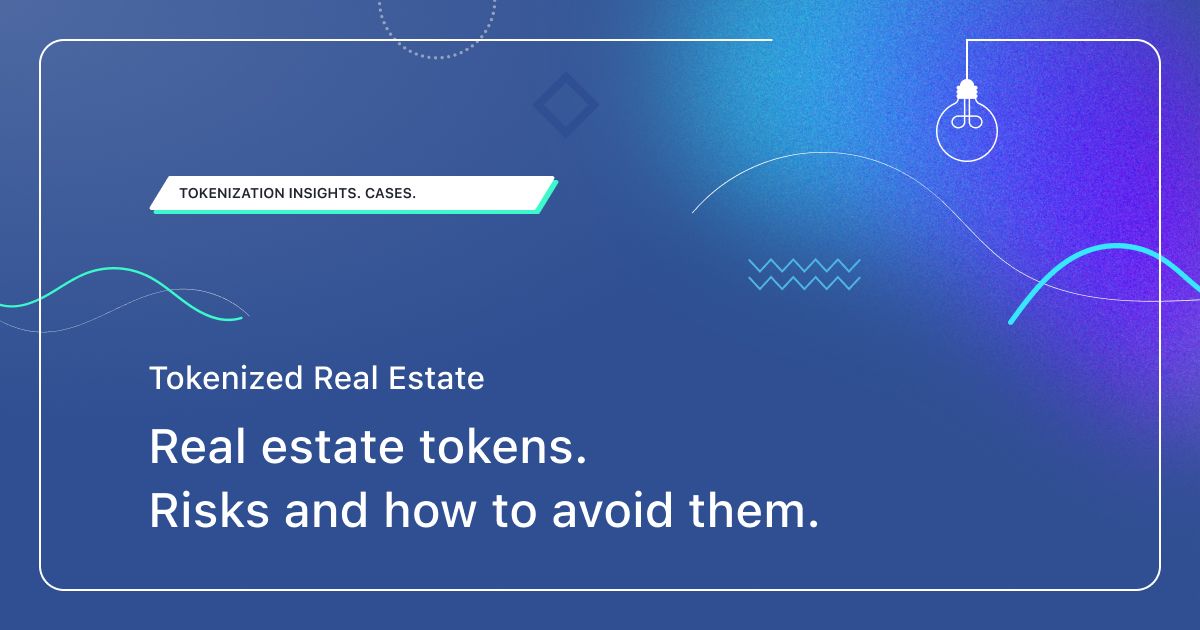 Of course, tokenized real estate is a safe and low-risk asset class; however, no investment will be entirely deliberated from any kind of risk, and even merely holding cash contains risks like inflation or robbery. In this piece, we will guide you through jeopardies that can possibly be encountered in this field and explain how to make the best of real estate assets tokenization.
Related: Tokenization of Real Estate: Case Studies
Possible risks of real estate tokens
For starters, it is reasonable to outline the possible risks this type of investing might have. Let's review them one by one.
1. Poor management or bad property
If a property belongs to a person or a company that is not investing a sufficient amount of money or management or simply doesn't take duly care about it, it falls in price and generally becomes unattractive. The same issue is relevant for junk properties ― meaning a piece of real estate that isn't worth its money in terms of realization possibilities. To avoid making a non-cost-effective investment, look into an issuing company and the STO details.