Quarry Dynamics. The next STO is powered by Stobox.
While the crypto giants are swapping distressed assets, creating the strongest turbulence in the market, we are pleased to introduce our new tokenization client.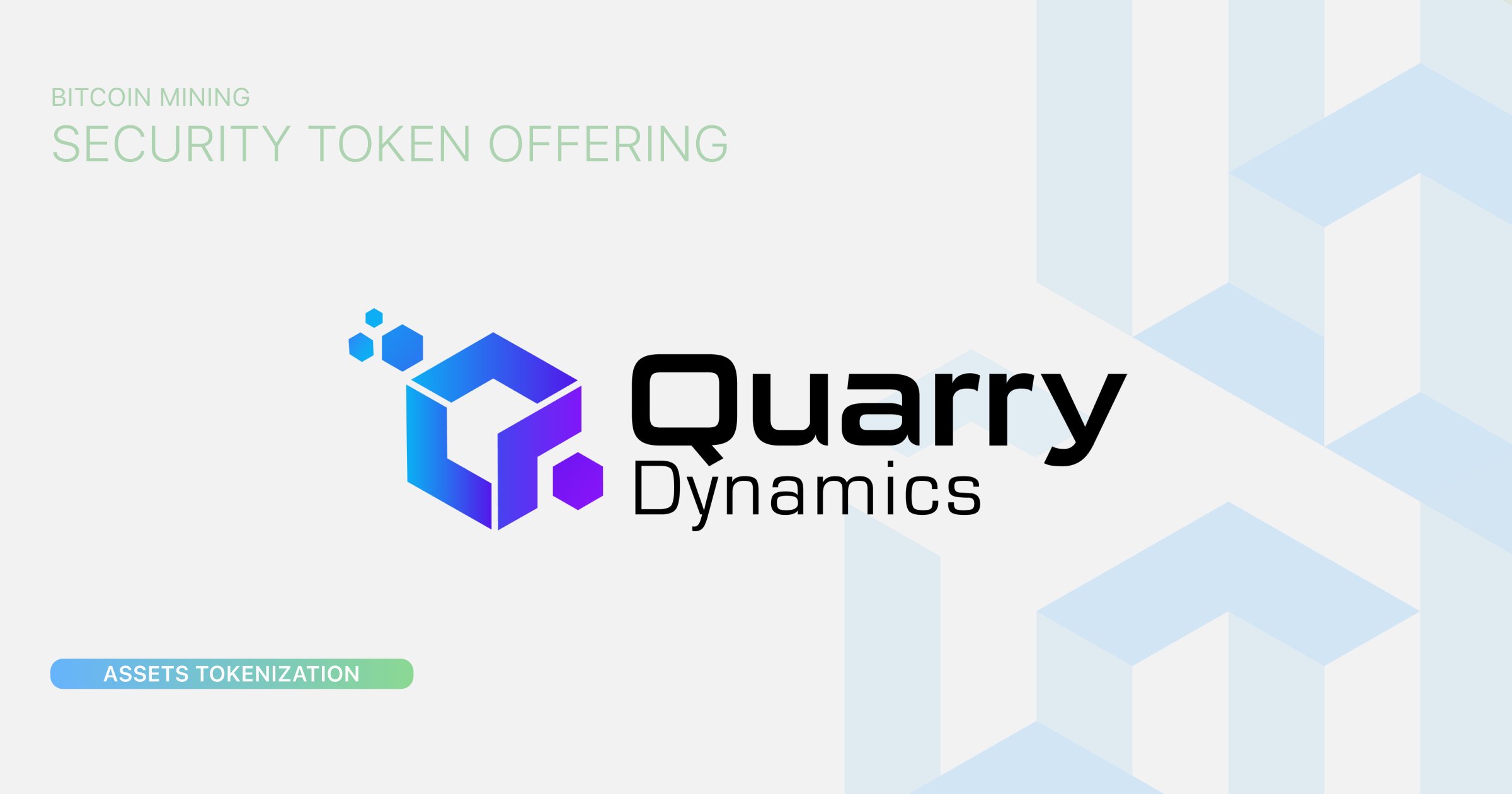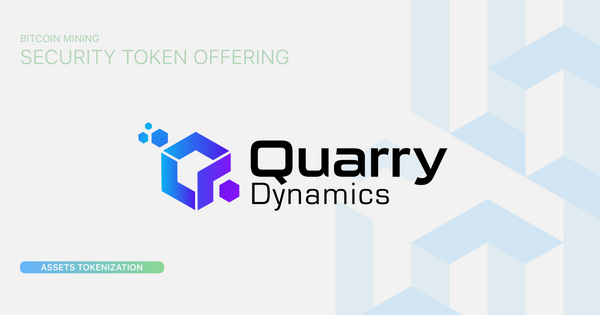 While the crypto giants are swapping distressed assets, creating the strongest turbulence in the market, we are pleased to introduce our new tokenization client.
Quarry Dynamics
A Canadian-based Crypto mining operations company focused on innovation & rapidly expanding renewable energy mining facilities.
Our Stobox team has great respect for every client which has taken the path of tokenization and financial innovation. In the case of Quarry Dynamics, we share the vision of the company and see the experience and professionalism of the team.
The development of blockchain technologies, web3, and decentralization is inevitable regardless of market speculation and economic cycles. Quarry's newest subsidiary, QD MINE INC, is a targeted entity developed to deliver high-performance crypto-mining investment solutions to Accredited Investors in the USA and Canada. By purchasing our QDMINE Security Token, accredited investors can participate in a short-term crypto investment endeavor, regardless of what restrictions or hindrances your current situation or location may present – such as regulatory uncertainty, or high-power costs.  Investors can simply mine directly with Quarry Dynamics, completely hands-off, and enjoy participating in the profits.
Basic conditions and parameters of Quarry Dynamics Security Token Offering:
A U.S. or Canadian Accredited Investor Purchases Our QDMINE Token.
QD MINE INC Mines Bitcoin Using The Hash Power Of 500 ASIC Miners.
QD MINE INC Divides 75% Of The Net Annual Profit Between Token Holders.
At The End Of Each Fiscal Year, QD MINE INC Sends Profit Distributions To Each Token Holder's Wallet In BTC.
Generally, to participate in Bitcoin mining, a significant upfront investment would be required in order to purchase specialized hardware and secure facilities and infrastructure. By purchasing QDMINE, investors now have an opportunity to participate in Bitcoin mining at a significantly lower investment entry point without the burden of acquiring equipment and infrastructure.
🌎
To learn more about Quarry Dynamics, its Security Token Offering, and its services please visit the
website
.
Stobox started working with Quarry Dynamics back in the spring of 2022. The task was to develop and implement a tokenization solution for the mining business in Canada.
Analysts of our team led by Borys Pikalov successfully developed the concept of a security token and its financial and operational model. Together with the internal client's team, we have developed a legal framework that ensures attracting investors with respect to laws and regulations. The offer is aimed at accredited investors in the USA and Canada.
The key element of the project is the technical implementation. And here the Stobox team provided the best solution - DS Dashboard. The issuance and management of security tokens are carried out thanks to a white-labeled solution from Stobox.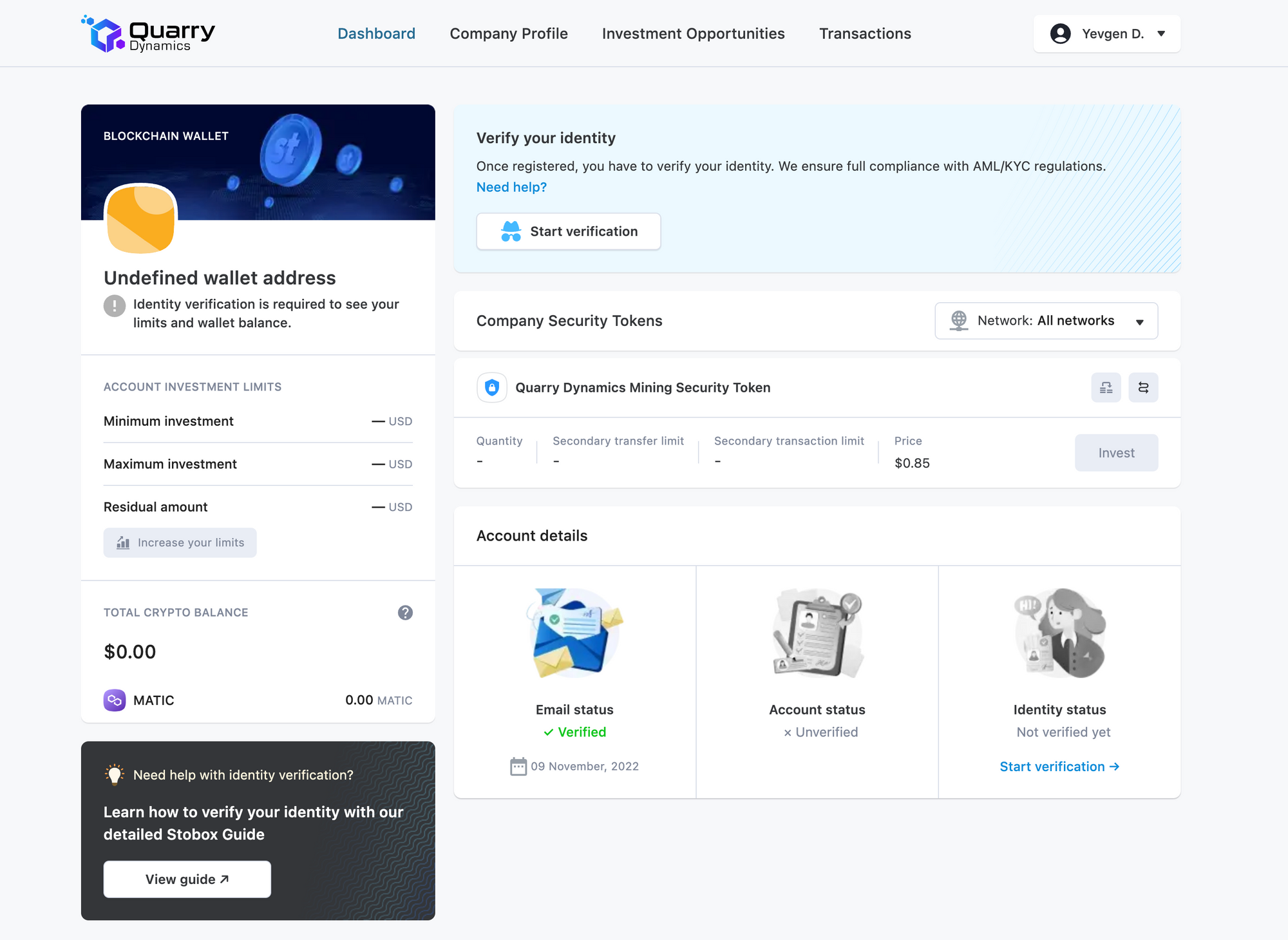 "We have provided the latest Version v.2.22.23. of the Dashboard DS tokenization platform  This is a product that our team has been working on for over 2 years. Today it is one of the best platforms for asset tokenization and investor management. We continue to intensively develop our lead product and are convinced that tokenization will become an integral part of any international business." Co-founder and CEO Stobox Gene Deyev.
Stobox is a top-tier turnkey tokenization service provider.
Stobox is an award-winning tokenization company that provides technology and consulting to help clients leverage digital assets and tokenized securities.