How DeFi and NFT help support Ukrainian army and its upcoming victory.
As of today, Ukraine has been fighting the Russian invasion for 113 days. Over the course of this war, Ukraine's calls to action were changing proportionally to both the actual willingness of western society to interfere...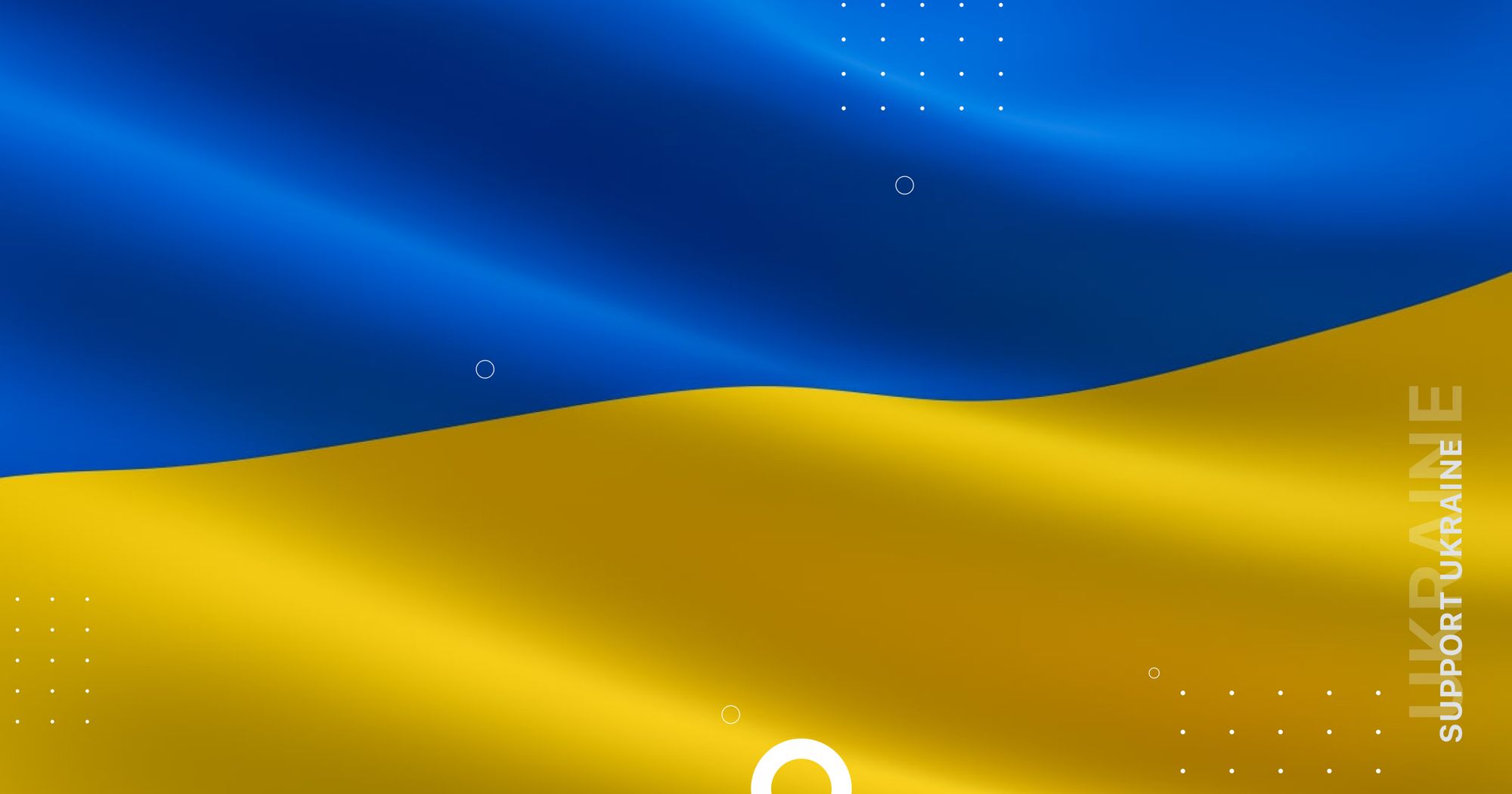 As of today, Ukraine has been fighting the Russian invasion for 113 days. Over the course of this war, Ukraine's calls to action were changing proportionally to both the actual willingness of western society to interfere and the country's diplomatic effort: addressing NATO to close the sky gradually transformed into a more realistic yet no less crucial call to the worldwide community to supply the frontline with weapons.
Of course, things like signing the Land Lease signify the faith in Ukraine's victory on a diplomatic level, which is not just a beautiful thing itself but a plot-changing turn. However, even though the vast part of the globe supports Ukraine unconditionally, the country still faces two significant challenges in its fight: the issue of weapons supply and the slow pace of financial operations. The good news is that part of these problems can be (or are already being) resolved with the help of blockchain.
In this article, we will take a closer look at how blockchain technology, token distribution, and NFT collections can help (or are already helping) Ukraine take care of its citizens, rescue the economy, provide humanitarian aid, and, most importantly, combat its historical enemy.
The emergence of blockchain initiatives after February 24th
According to Chainalysis's Global Crypto Adoption Index, Ukraine is ranked first worldwide for adopting cryptocurrencies (research published in September 2020). Being home to numerous crypto startups, exchanges, conferences, and even having a legal body like the Ministry of Digital Transformation, there's absolutely no surprise in how quickly the Ukrainians and Ukrainian government launched several blockchain initiatives.
Apart from classic blockchain-based fundraisings, Ukraine DAO, according to calculations by a blockchain tracker Elliptic, received $57 million in cryptocurrency only by March 5th. This decentralized autonomous organization, created by the Pussy Riot founder, got an amount of money this big merely by selling a simple NFT of the Ukrainian flag.
Related: DAOs: a new and better way to consolidate people thanks to blockchain
A pattern drawn out here leads to the conclusion that the superpower brought by blockchain was mainly embodied in the figure of money people worldwide donated to Ukraine. Indeed, blockchain accelerates payments, having numerous benefits compared to the traditional financial system. But there was one more thing involved, which primarily worked on a moral and emotional level. Such a thing is NFT.
NFT collections supporting Ukraine's army
Thanks to their structure and functionality, non-fungible tokens are probably the best blockchain-based marketing instrument. Respectively, this same scope of functions makes it the most appropriate tool for raising funds and awareness for something as sensitive and barely familiar for a 21-century person as war.
Related: How to monetize art with NFT: all there is to know
Metaphorically speaking, during the first days of the war, Ukrainian diplomacy, as well as the Ukrainian people, had the most challenging PR/Marketing task a country could have in times of information society, which consisted of several points. The primary point, of course, is a statement of being a victim of unprovoked aggression. The second bullet point is logically derived from the first ― what Ukraine is fighting for is not power or hatred but an attempt to defend its lives, independence, and democracy. Ergo, the final, third point, which actually became a powerful CTA ― an ask for much-needed help, a request to close the sky, and a call for weapon.
This is where a gamifying instrument such as NFT came in handy. Best known for its function of representing a unique piece of art, this technology was chosen by artists and communities as a handpicked mediator between the Ukrainian people and the rest of the world. Ukraine NFT collections kill not even two but three birds with one stone: firstly, they serve as a powerful awareness instrument, as they feature works of art inspired by both moving and tragic images of an ongoing war. Secondly, they consolidate Ukrainian artistic society, serving as a therapeutic sublimation of their anxieties and fears. And thirdly ― most importantly ― they raise funds for actual Ukraine's needs in battle.
Fact is, a count of non-fungible tokens supporting Ukraine on different NFT marketplaces exceeds the countable number (which is nothing but a good thing). Let's look at a couple of centralized examples.
Aid for Ukraine
Aid for Ukraine is the project of the Ministry of Digital Transformation of Ukraine. Run by Mykhailo Fedorov, the Ministry's head, the project aims to fund the Ukrainian army with the help of crypto donations. Essentially, one of the project's charity pillars is a set of NFT collections: the entire profit goes to the Ukrainian army and humanitarian mission.
A curated set of collections includes 9 projects, each representing a unique idea and calling to different emotions. Whether you want to buy a fragment of Russia's oblast, a piece of news during the war chronology, or a themed popcorn representing the bravery of Ukraine, you can do that and be sure your money will not go to waste.
Tokenized Russian tanks
At the beginning of March, when Russian tanks managed to proceed further into Ukrainian territory, they encountered Ukrainian farmers. Unqualified and inexperienced Russian troops were massively leaving tanks in the open grounds in order to save their lives. A video of a tractor stealing the Russian tank came viral in a couple of hours, becoming a meme at once.
This story inspired another NFT collection, which offers a user to try out a real abandoned tank. The profits from this initiative are directed to the Ukrainian agricultural sector.
Stobox/Children of Heroes integration
After February 24th, the vast majority of Ukrainian DeFi companies took on volunteering and charity initiatives. So did Stobox ― together with the Children of Heroes charity fund, Stobox launched an NFT collection. The project's mission is to gather money to help children who lost a parent (or both parents) due to the Russian invasion.
Created by Stobox's outstanding designer Kate Pikalo, the NFT collection represents a duality of Ukrainian landscapes before and after the war outbreak. By launching the collection and giving 80% of the profit to Children of Heroes, Stobox wants to demonstrate how thankful our team is to these kids' deceased parents for fighting for our country. The fund hopes to give these children the strength to overcome their tragic loss: their goal is to help and bring them up into the best representatives of the Ukrainian nation and integrate them into the global community.
Final word
Although people worldwide tend to perceive war in Ukraine as a live Black Mirror reality, its ending will be nothing but cathartic. First and foremost, it will happen thanks to the Ukrainian people's bravery and timely weapons supply; after that, it's rather implicit things that fulfill a big picture. Serving as one of such implicit means, blockchain and DeFi have proven to be a reliable means of fundraising, spreading awareness, and a hub for agenda-driven artistic expressions. The entire Stobox team is happy to be the apologists of Web3 at this time like never before, and we believe that more is yet to come ― both for DeFi and Ukraine's participation in it.