Five reasons your business needs digital asset management consulting services.
Digital asset consulting services as an integral part of business digitalization. Read this article to learn how to change the business model, and make it innovative avoiding legal risks.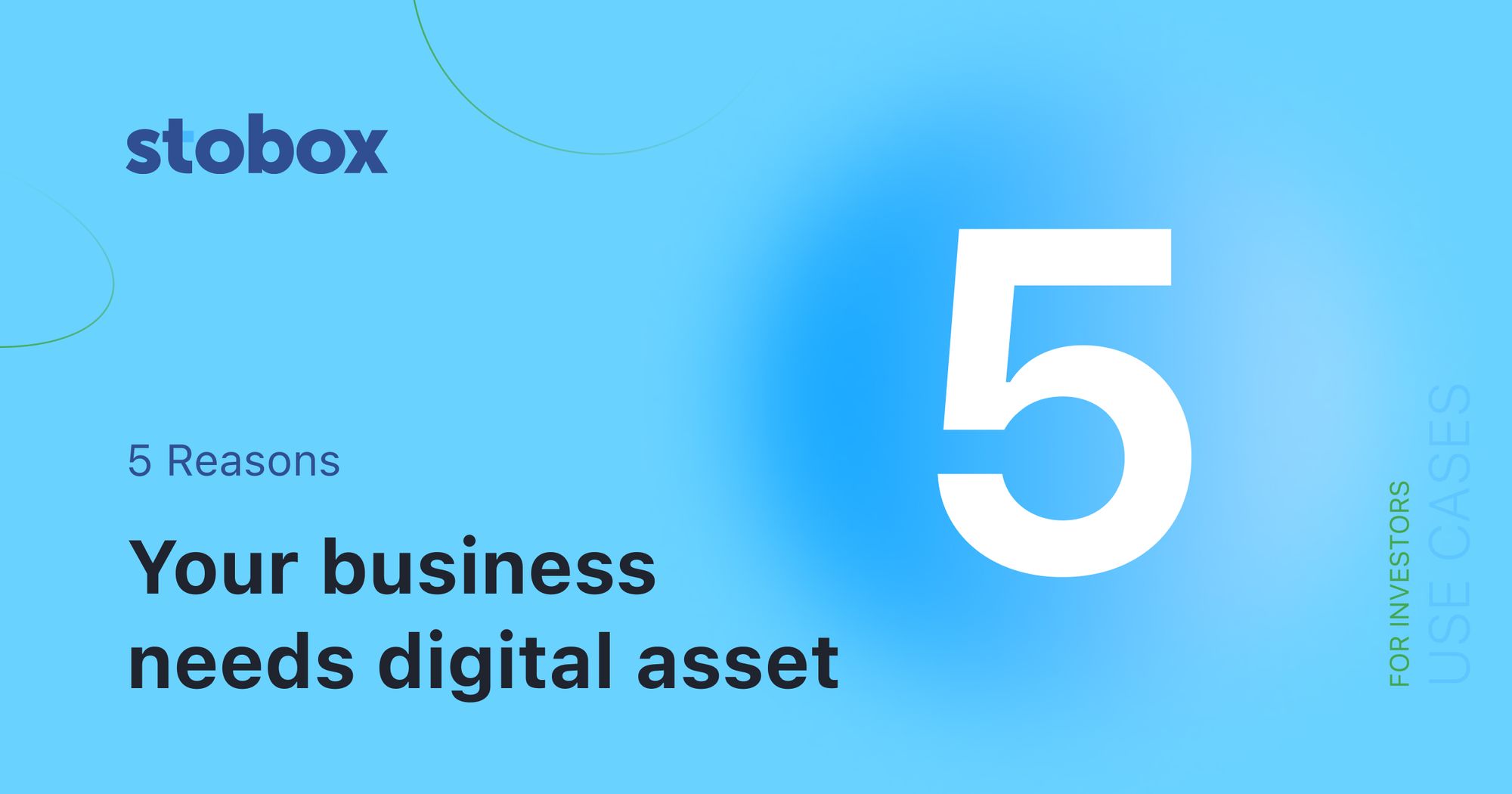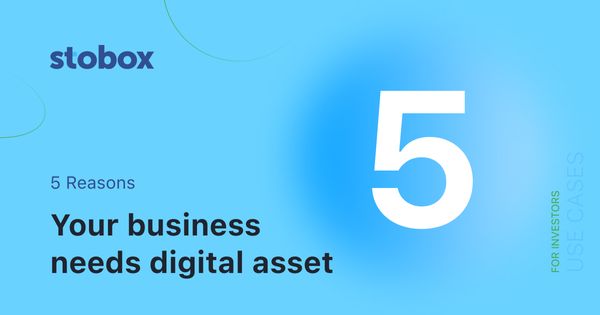 Those directed to transform the business according to modern requirements should understand what digital assets are and how to use them correctly. Even a profound understanding of all the processes may not be enough due to the lack of experience and practice, which is essential in this case. To avoid any risks while issuing digital assets, one should apply for a digital asset management consultant, as this is the only way to get a desirable result. Read the article to understand why your business needs digital asset management consulting services.
First of all, any entrepreneur, business owner, or newbie has to realize the scale of benefits offered by applying digital assets to the business. Thus, businesses may use digital assets as a powerful tool to:
Transform the existing business model
Invent a new, better business model
Open new revenue streams
Reach new audiences and increase loyalty
Increase customer loyalty and support
Facilitate business funding
Increase enterprise value and attractiveness for investors
All these things may be achieved in case the digital assets are correctly applied. Otherwise, the risks may be damaging and, in some cases, may lead to inevitable destruction. Using digital asset management consulting services will help to manage these issues.
Reasons to get digital asset management consulting services for your business
Personalization
Choose the token that suits your business perfectly: there are many different types. The new ones are constantly appearing because the industry is highly innovative; the old ones also have their strong sides and may be beneficial for various industries. It may also be that none of the existing ones suits your business perfectly. In this case, a completely unique token model can be worked out for you.
The thing is to identify which one works best for your particular case and to use it beneficially for your business, to incorporate it correctly into your business model. Does it seem like an easy assignment for you? It's quite a complicated task, but there is an opportunity to accomplish it perfectly with digital asset management consulting services.
Related: What is utility token and how you can use it
What exactly will you get from digital asset consulting services?
Token concept development
What rights will the token provide
How will it be associated with your project or business
How will it be incorporated into your business model
Token economy development
How many tokens are issued
How tokens are tied to the current prices
How many tokens are sold at each stage
How many tokens remain in reserve
What token price is set on the original sale
Financial projections of token demand depending on business growth
Staking program, etc
This information is essential for the process as well as the implementation of each stage.
Stobox experts are ready to answer all these questions and support your business at all stages.
Legal support and preparation
Legal opinion is an integral part of issuing digital assets. It's a regulatory classification of the token that will determine whether there are any registration or approval requirements. Legal opinion is required to be accepted for listing. It also includes a corporate structure development which means incorporating the company and drafting a set of documents that will determine the legal status of the token and protect the rights of token holders.
In some cases, it may be necessary to obtain approval from the regulatory authorities in order to issue a token. If this step is skipped accidentally or due to a lack of experience and knowledge, severe damages may be caused.
Digital asset management consultants know exactly how to avoid such situations and perform everything according to the legal requirements. Digital asset management consultancy will be extremely important at this stage because such services minimize the occurrence of mistakes that may cause substantial legal risks for the business.
Efficient marketing campaign development
Digital asset consulting services are used to develop a marketing campaign that will be efficient for your business and reduce the costs associated with this step. It includes a wide range of activities that require particular knowledge and experience. For example, the preparation of marketing collateral that is used in the promotion to explain the business model, roadmap, utility behind the token, technical algorithms, etc.
Marketing campaign development includes particular steps for its successful implementation:
Premarketing and community-building
Before starting the token sale, it is essential to build the community. The digital asset management consultants will help you to get the following benefits while correctly accomplishing this step:
Vastly faster traction;
Token looks more successful and demanded;
Infusion of fear of missing out triggers further sales and viral growth.
Thus, preliminary marketing is needed before launching the token and the campaign has to be managed by the experts not to miss the important details and accomplish all the steps accurately.
Brand enhancement
Usage of virtual assets the brand by positioning the company as an innovative player that embraces new technologies and allows its customers to be ahead of others. As a result, the company becomes more attractive to its potential employees, customers, partners, and investors. In 2022, innovation is a particularly vital aspect that allows us to withstand the crisis and get a competitive edge.
The audience members may be provided with various bonuses (access to premium content, consultations, etc.) depending on their engagement with digital assets, and on the number of tokens they hold. The audience may be monetized better by selling not only physical assets but also digital assets valuable to them.
Selling virtual products or services in Metaverse will help your business reach a larger audience and increase revenue, which will create entertainment and experience in the virtual world through Metaverse and lead to a wider range of community engagement methods.
Related: What is Metaverse, and how to leverage it for business?
Improved management
Digital asset management consultants will show you how to make your business more decentralized and increase community engagement by providing owners of digital assets with the right to:
Participate in the business
Vote on particular issues
Increase member loyalty
Improve management efficiency
Make the business more decentralized
Increase the community engagement
Understanding these nuances will simplify the process and provide an opportunity to transform the business model correctly, taking into consideration everything that may have a further impact on business development.
Support on every stage
The process includes many stages, each characterized by particular complications, risks, and potential benefits that can be either used or missed. Consulting services will help to use all the possible advantages, take into account all the hidden trifles that will have a positive effect, and make everything the right way. What are the stages of token issuance?
A technical issuance of the token
The process of the technical issuance of tokens may differ depending on the project. Tokens may be issued either before the sale or only after the company gathers interested investors - in the latter case, a token generation event takes place only if there is a sufficient number of interested investors. A technical stage may involve more than simply the issuance of a token. In particular, custom smart contracts must be deployed to enable token functionality. A digital asset management consultant will help to understand this process's nuances and avoid mistakes.
It's a vital stage that requires particular attention and consideration of individual factors. It may be held privately via the company's website, but in most cases, it happens through specialized platforms. These can be launchpads or exchanges that have their own platforms. Consulting services will clarify the process and manage all the complications.
Listing the token on the crypto exchange
To make the token tradable is a complicated procedure as well. A listing may be held on both centralized and decentralized exchanges. The preferred approach depends on the specifics of your audience and can be identified with the help of experts and consulting services.
Ongoing project support, community management, liquidity management, etc.
Virtual assets are not just a one-time project – they become an integral part of business operations. Tokens can generate immense benefits and drive long-term revenue growth, but they require continuous attention and support.
Final word
In order to thrive in a new digital era, it's absolutely required to know the profound nuances during the process of digitalization. It may seem easy at first glance, especially for those who are dedicated to the area; however, while initiating the process, the vast majority realize that nothing will work without digital asset management consulting services. There are too many trifles that make this process complicated, but at the same time, understanding this element is a strong and working instrument in the business's hands. In other words, digital asset management consultants are those who have all the solutions for you.