Stobox joins the Crypto Valley Association, leading Switzerland's crypto ecosystem.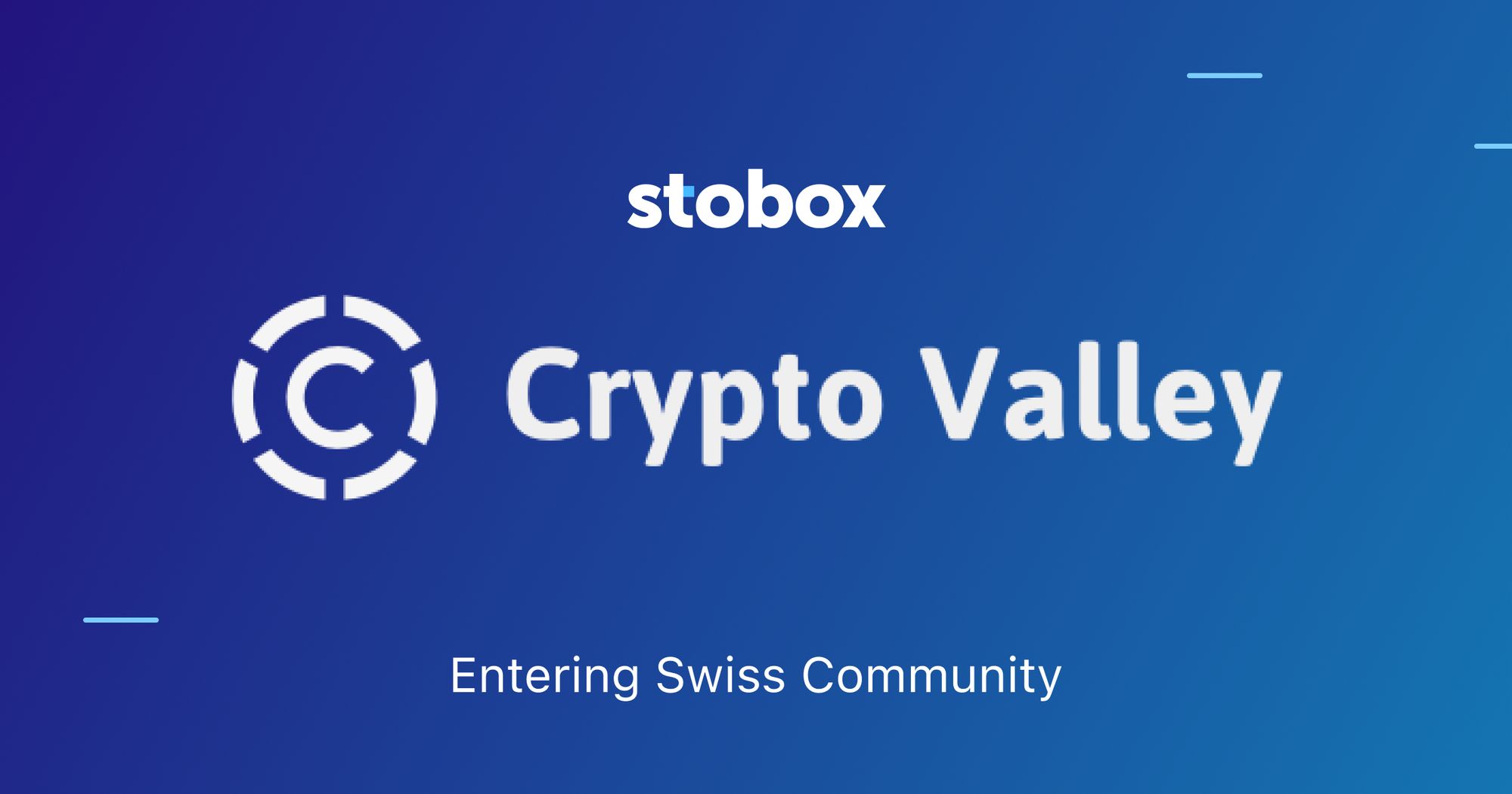 A leading turn-key tokenization provider Stobox becomes a member of the Swiss-based Crypto Valley Association, one of the world's most prominent associations of crypto professionals.
As part of the Crypto Valley Stobox will participate in shaping the industry standards, impacting public policy, and building fruitful partnerships with other members of the association.
Switzerland is one of the most active markets for blockchain in the world, with deep capital markets, favorable regulatory environment, and a strong corporate and startup ecosystem. Participation in the Crypto Valley is a great opportunity to find more clients and partners to accelerate the growth of Stobox.
Crypto Valley will be able to benefit from our deep expertise in tokenization and move faster in creating a strong ecosystem of tokenized assets.
Stobox is an award-winning tokenization provider that supports companies at all stages of fundraising and provides the world's first infrastructure for decentralized trading. Stobox tokenized its own shares STBX, offering them on the STO, upon completion of which the decentralized trading of STBX will be enabled. Stobox also operates an upcoming Crypto Exchange, targeted at coins issued by traditional businesses. All Stobox products are powered by the STBU token.
Crypto Valley is a leading blockchain industry association, created in July 2013, that unites more than 1000 members from both crypto and traditional finance. It played a significant role in the development of favourable Swiss legislation, which combines clarity and strong consumer protection.