DS Swap. The DeFi Platform unlocks secondary trading for Security Tokens.
DS Swap. The DeFi Platform unlocks secondary trading for Security Tokens.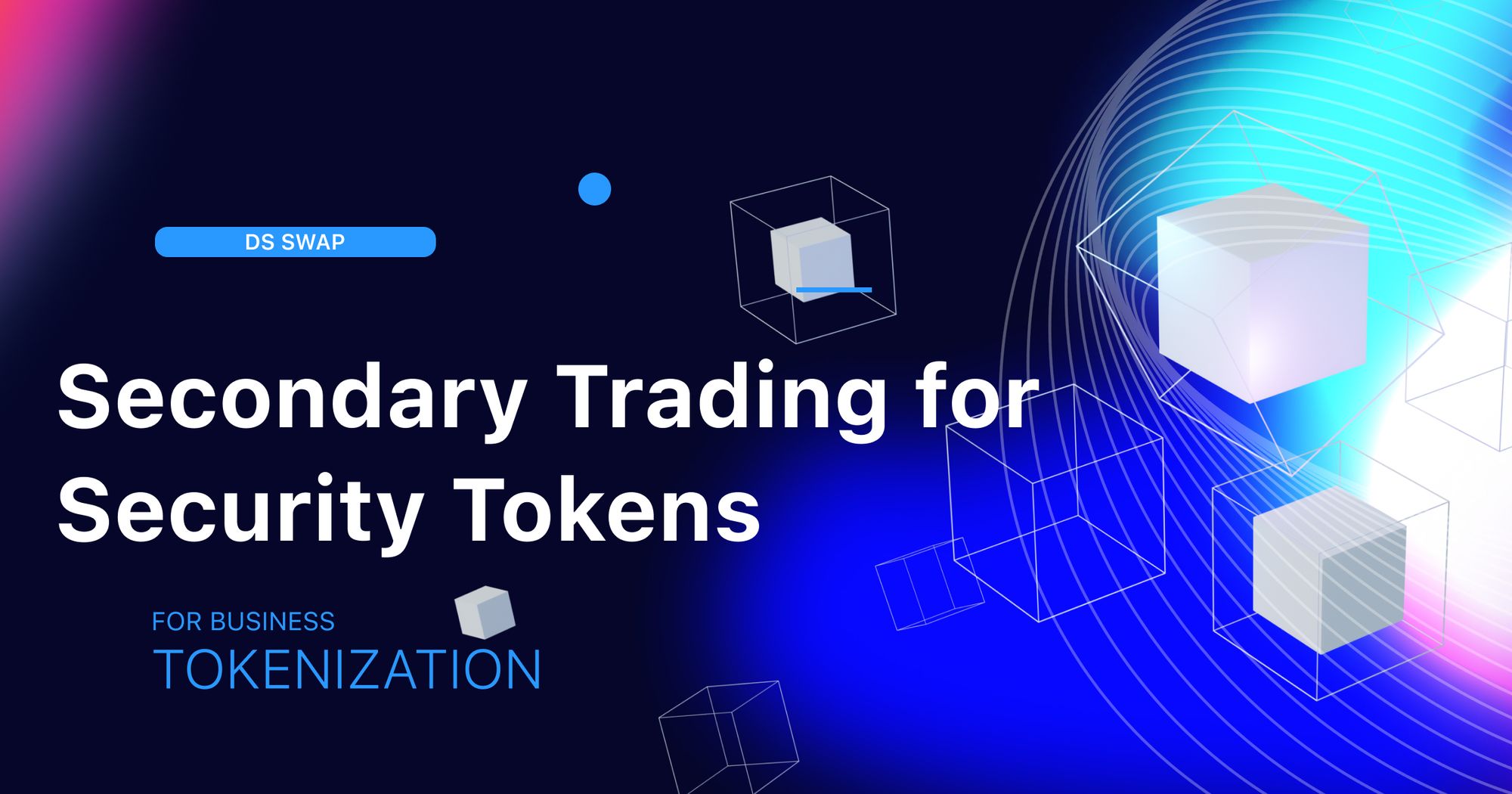 For the past four years, a US-Ukrainian-based tech company Stobox focused on assets and securities tokenization. Meanwhile, offering turn-key solutions and complete advisory on all steps regarding Security Token Offering, Stobox has already launched a number of STOs for their clients. Now it seems to be the next big thing for Stobox and the tokenization market overall ― the release of a decentralized exchange for security tokens.
We know the global corporate fabric indicates that most companies are privately owned, whereas only 1% of global capital is in the hands of public investors. Stobox tackles this legacy state of affairs and offers a new concept. A private company may belong to the general public via freely traded corporately issued security tokens, basically unlocking access to promising business opportunities to regular investors worldwide.
Not only is the potential of such transformation astounding in their scale, but the fact that Stobox carefully takes into account the sharp corners of regulations and international requirements for the traditional corporate finance market. The company has recently received the necessary legal opinions from lawyers in the British Virgin Islands, where it is registered as a decentralized technology service provider.
Stobox is transferring all the main processes of issuing and managing corporate securities to the blockchain. This is the so-called tokenization of companies' assets. Accordingly, DS Swap secondary trading will fully comply with international requirements for KYC/AML and a number of regulations, depending on the issuer's country and the geography of investors ― Quotes CEO of Stobox Gene Deyev.
Introducing a decentralized swap is the next logical step for 30+ STO clients that Stobox has in its pipeline. Most of these companies remain public and therefore do not qualify for centralized exchange listings without even taking into account abnormal listing requirements and closed access only for certain investor types.
Presenting Stobox DS Swap
Stobox DS Swap is a unique DeFi liquidity solution for security tokens and crypto-assets. It provides security tokens issuers the solution to manage liquidity pools and automated market-making functionality. DS Swap enables secondary trading of security tokens in accordance with international regulations and compliance procedures. Operations with security tokens are permitted only for users who successfully verified their identities. DS Swap technology applies unique audited smart contracts that allow trading operations with security tokens in accordance with the requirements of the issuer itself. The possibility of applying corporate rules in relation to the secondary circulation of security tokens.
Moreover, Stobox removes all trading commissions for security token swaps based on a pure subscription model for businesses that seek to tokenize their assets and offer them to the general public. Even though creating liquidity and managing a liquidity pool may be a complex process for newbies, Stobox claims that the benefits of unlocking decentralized finance for regular businesses are worth it. Digital transformation is inevitable, but the momentum can be a life-changer for a company, given the increased pace of globalization.
DS Swap supports several well-recognized blockchains of Ethereum, Smart Chain by Binance, and Polygon; however, the list may be extended for those blockchain foundations who seek their evolution in the form of a global ledger for corporate securities.
Decentralized exchange supports the circulation not only with tokenized assets but also with traditional cryptocurrencies. Stobox claims to be implementing a bridge between traditional companies and the decentralized finance market by unlocking secondary trading for multiple token types.
After the DS Swap is released in May 2022, Stobox plans to onboard its first STO clients and welcome other issuers to be a list with 0-fee privileges. Regardless of the securities listing, Stobox permits the creation of traditional cryptocurrency liquidity pools, where Stobox Utility Token (STBU) finds its usefulness and works as a commission token for every swap. The embedded into smart-contracts advanced roles and permissions management system allows the creation of liquidity pools with custom commissions based on the regulatory structure and the profits appetite of the issuer.
Even though Stobox is among the world's leading tokenization providers, the company seems to fly under the radar of the VC community, which creates a huge potential for strategic gain hunters and long-term investors.