Stobox in Dubai🇦🇪. Events, achievements, and next steps.
Stobox in Dubai🇦🇪. Events, achievements, and next steps.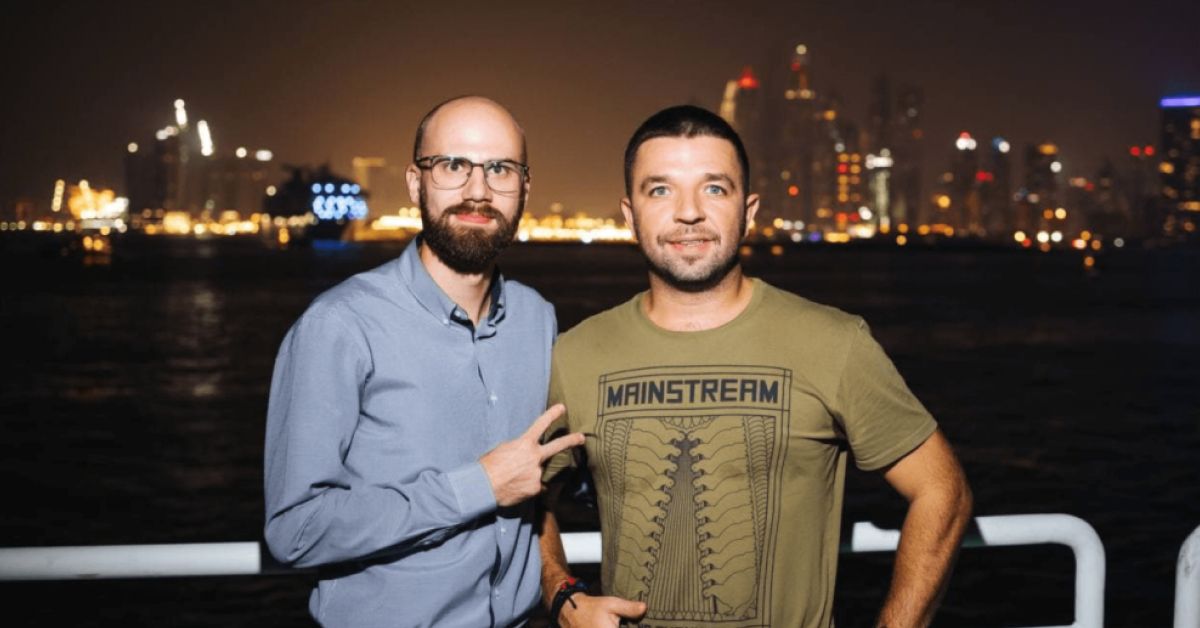 Hello Stoboxians,
The Stobox team has visited Dubai, and we are proud to share that this mission was a huge success. In this piece, we would like to share a couple of updates concerning our activities in the UAE.
First things first: we have visited four conferences ― Future Blockchain Summit, Crypto Expo, World of WEB3 Summit, and Future Blockchain Conference. There we have met dozens of new people, got acquainted with great projects, and have received meaningful insights, which are now growing into wholesome new possibilities for us. We have also participated in 5+ closed events, where we met such industry celebrities as Changpeng Zhao (Binance CEO). Stobox is happy to learn from the greatest people of the industry and build prosperous communication.
While networking at the conferences, we have met two potential clients who wish to tokenize their billion-dollar worth assets in the real estate and capital markets. For them, tokenization is one of the very few possibilities to make an exit and attract capital for their business; it will enable selling stocks to the worldwide community and taking advantage of the fast-growing Dubai market with significant benefits. These potential clients are licensed companies for whom we will be optimizing our Dashboard as a SaaS (white-label) product to use with the purpose of developing their business and attracting new capital.
Such a shift is significant to us, as earlier Stobox mainly developed white-label solutions and provided turn-key tokenization services for small and medium enterprises. Within this work pattern, we set a unique environment for every client to manage their unregistered securities. Still, we have changes coming to our regular workflow. The main reason we are entering the Dubai market is because of the new changes in the Dubai securities law. Thanks to all the changes taking place, we see a significant demand for a framework suitable for regulating the registered securities of multibillion-dollar companies. Currently, Stobox founders are negotiating with two previously mentioned businesses but can't share any details so far due to signing the NDA. We will develop and change our existing solution for these enterprises to help them become pioneers in adopting tokenization.
What Stobox will actually do is create tokenization products for existing funds and companies in regulated finance. It means that we are creating a product that is going to be regulated on the local market: this is not just about a company issuing its securities but an entire platform approved by the UAE regulators. Having completed this quest, we will be able to localize our product and adjust it to the demand we can see in the given market. Within implementing such a solution, we have already started cooperating with the local lawyers to meet all the necessary regulatory requirements.
Secondary trading and the token issuing itself, as well as the possibility to transfer the asset ownership in a blink of an eye (which is the first and foremost tokenization's goal), are the main reasons we are developing our own blockchain. The positive changes that just took place in Dubai make us believe we will have it regulated in this jurisdiction, which will allow us to issue security tokens on a platform that will be of our own creation.
🔥
Stobox Tokenization Consulting
An advice and research on the best implementation of tokenization to your business.
Get Free 30 min Consultation
The next big news is the fact that we have decided to open the front office in Dubai. We also view UAE as a fundamental Stobox market as well as the main venue for business development. Within this purpose, we are handling the process of starting a legal entity and setting up the official representatives of Stobox in Dubai. We will provide an active client outreach, hold meetings, cooperate with the regulators, and enter the working groups.
Currently, we are in the process of entering the professional tokenization association in Dubai to be a member of the framework. Doing this will help us capture the moment in the light of the new tokenization legislation: it will allow Dubai-based providers to offer their services within all the requirements. Additionally, we are going to concentrate on investment relations here in Dubai, as well as search for smart money for closing the round.
We have made a decision to hold DAIC 2.0 (Digital Asset Investment Conference). Back in 2020, it was held entirely online; we managed to gather all of our partners and clients to discuss the tokenization market. This year, we will hold an event about security tokens offline ― namely in Dubai. We plan to talk about the market development and gather all of our existing Dubai clients and partners together. Subscribe to our social media channels (Facebook, Telegram, LinkedIn) and stay tuned, if this announcement captures your eye; we'll release more statements soon.
One more thing Stobox will sponsor in Dubai is weekly meetups in the format of blockchain networking events, where we will be creating our own and inviting an existing Dubai community to broaden our network. By creating new networking opportunities, we will give local people a chance to empower their businesses and grow.
Apart from that, we are coworking with local businesses on the matter of enhancing the Stobox Exchange. Potentially, our digital assets exchange can be regulated in the UAE. This is why we are doing our best to capture this opportunity: we would love to transform Stobox Exchange into a Dubai movement.
All in all, Stobox's journey to the moon is only at its beginning, and there are lots of great plans ahead. Join the Stobox community on our social media channels to not miss our updates and new activities and stay tuned about the main events of the industry. If you have any questions, write to us at info@stobox.io or in our group chats.