Lucky Ox NFT Merch Collection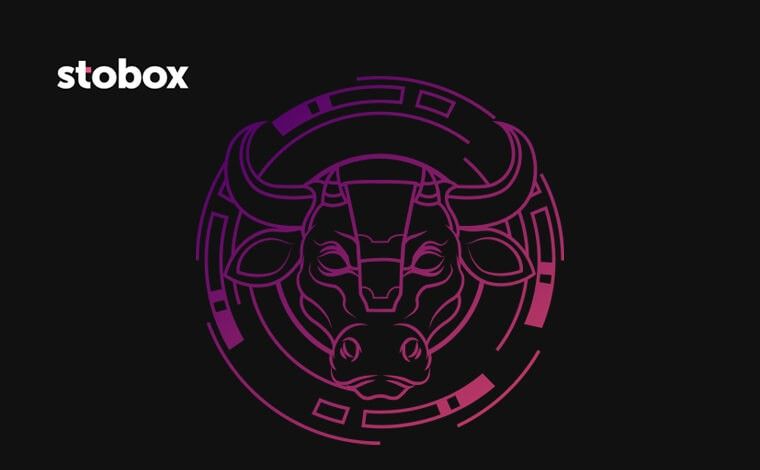 The world is developing rapidly, dictating new trends in fashion, art, and design. New digital values ​​are emerging. Values ​​that are rather relevant for a new generation of people, and often they do not convey a historical or cultural component.
At Stobox, we love new things: cryptocurrencies, NFTs, all sorts of DeFi protocols, and much more. But we also love traditions and believe that everything that happens in the world is symbolic. That there are forces higher than ours, and they can be favorable to us, and the historical symbols of success and good luck are not just pictures, but magical symbols that have accompanied successful people for many centuries.
With these thoughts in mind, we decided to create the Stobox Ox merchandise collection. It is a symbiosis of new fashion and old symbols of success, luck, and wealth. It is a combination of what young people like so much and what was engraved on the clothes of medieval warriors. Stobox Ox is a fusion collection of European and Asian cultures, new and old, past and future.
Collection history
The Ox is an animal of the family Bovidae. In modern culture, the image of an ox is popular in Eastern countries and meaningfully present in the life of people in Southeast Asia. Inspired by the Japanese lucky symbols, this Ox is an embodiment of the God of Luck and Wealth. The Ox also carries two Japanese lucky symbols, the Uchide no Kozuchi Hammer and 5 Yen Coin.
The unique combination of ancient beliefs and symbols with cutting-edge technology corresponds to the modern spirit of reshaping traditional industries with innovation.
Symbols in the collection
The lucky hammer Uchide no Kozuchi helps its owners to be rich and prosperous for a lifetime. Legend says that if you hold a small hammer, shake it and make a wish, that wish will come true. The Japanese 5 Yen coin is considered one of the 10 luckiest coins in the world, with the meaning of always being lucky and rich. The pronunciation that is read as "go-en" means "the good is about to happen", while the round hole in the coin also implies "looking into the future".
Collection
The collection is presented by two types of merchandise: collectible (NFT) and original. Collectible NFTs are a limited edition, every piece of which (T-shirt, hoodie, and cap) is created in the form of a tradable/redeemable NFT. We have chosen Rarible as our main NFT gateway. NFTs are not for sale. They will be distributed to our community members, clients, fans, early adopters, believers, etc. We will later announce Stobox Ox NFT activities.
The original series can be bought on the website. We accept only Stobox Token (STBU) as payment for the merchandise. The delivery of the actual merchandise is planned for June 2021.
We believe that Stobox Ox merch brings luck, success, and wealth to anyone who holds it.