Introducing Soulbound ID: The Revolutionary 3rd Product in the Stobox Ecosystem – Now Launched!
We're thrilled to announce the official launch of Soulbound ID, the third revolutionary blockchain-based product in the Stobox Ecosystem!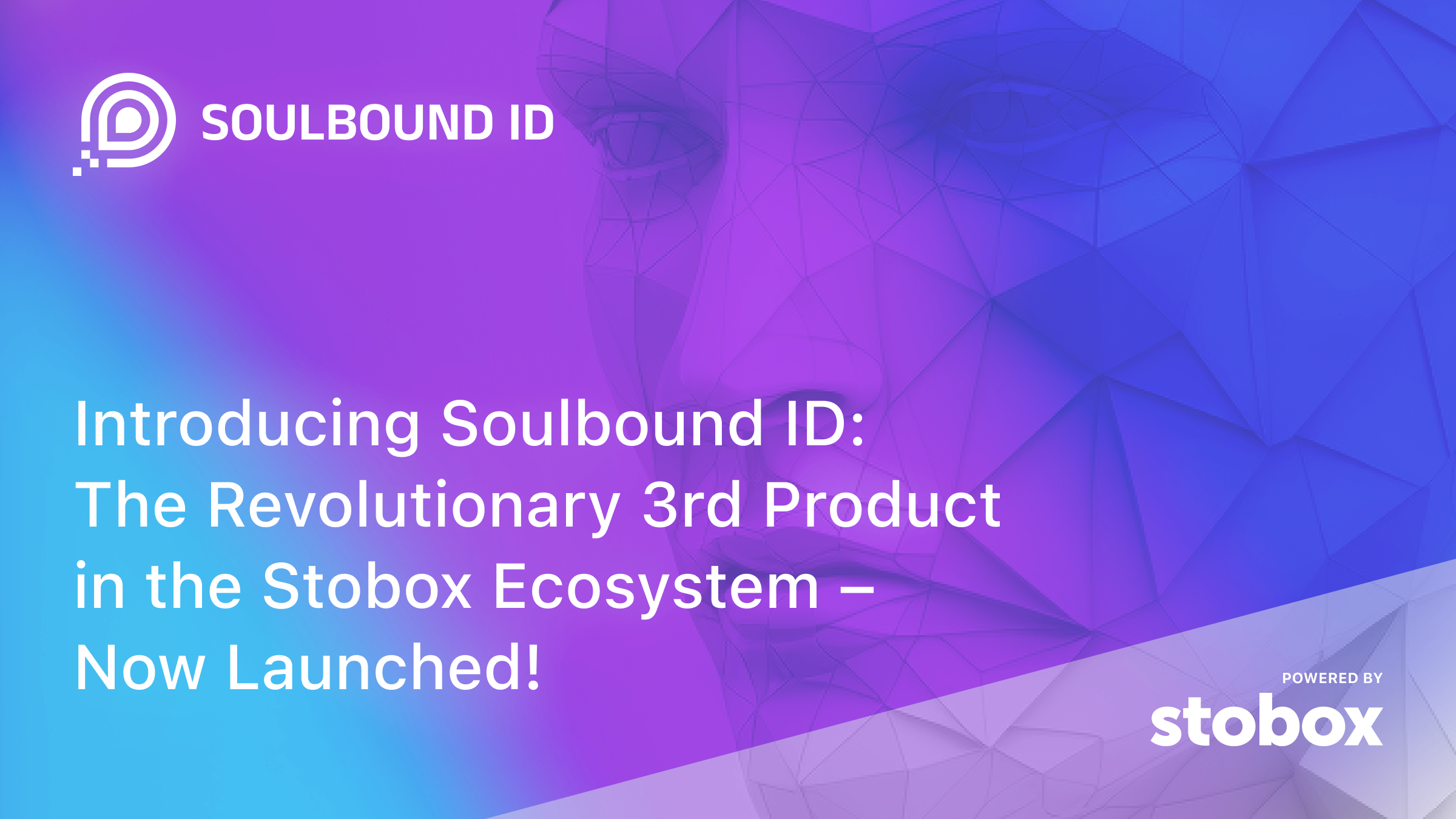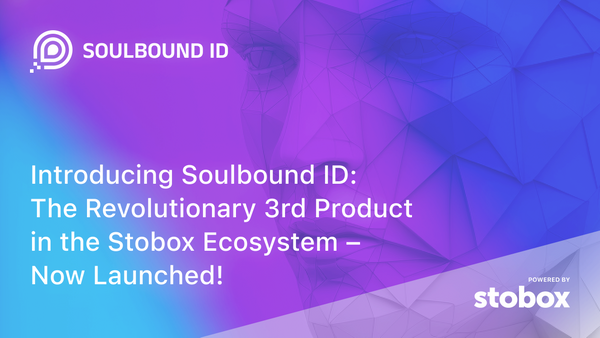 We're thrilled to announce the official launch of Soulbound ID, the third revolutionary blockchain-based product in the Stobox Ecosystem! In simple terms, an ecosystem is a set of connected web2-web3 applications and services, designed to help businesses leverage tokenization and compliant DeFi.
Stobox DS Ecosystem is the ultimate gateway to the world of the upcoming digital securities evolution.
The Stobox Ecosystem is the turn-key solution for any business eager to embrace tokenization and security tokens. By utilizing Stobox's cutting-edge technologies, enterprises can tap into new opportunities in the rapidly evolving web3 and DeFi while enjoying enhanced security, transparency, and efficiency. Stobox strives to enable businesses to implement decentralized blockchain technologies, simplifying operations with digital assets and securities, and removing the obstacles to their adoption.
---
What is Soulbound ID (SBID)?
Soulbound ID is a groundbreaking blockchain-based digital identity solution that revolutionizes interactions within the Stobox Ecosystem. The Soulbound ID provides a single, compliant, and user-friendly access point for a wide range of security tokens and services, making the world of tokenization and digital assets more accessible than ever before.

---
Why Soulbound ID is important?
The importance of Soulbound ID lies in its ability to dramatically simplify the process of leveraging tokenization and security tokens for all users. By ensuring compliance with regulatory requirements and enhancing security, transparency, and efficiency within the ecosystem, Soulbound ID paves the way for a future where digital assets and web3 become an integral part of our everyday lives.
---
Who is the target audience for Soulbound ID?
Soulbound ID caters to a diverse audience, including individual investors and businesses across various industries and sizes. Individual users will enjoy seamless and secure access to a broad spectrum of tokenized assets, unlocking new investment possibilities. Simultaneously, businesses can harness the potential of tokenization and security tokens without the hassle of cumbersome procedures like KYC and AML enforcement, propelling them toward new heights of growth and innovation in web3.
---
What are the plans?
The future plans for Soulbound ID include expanding its functionalities, integrating cutting-edge security features, and forging partnerships with industry-leading players. Currently, the product beta version of the Soulbound ID supports only BNB Chain, however, soon after the team integrates Ethereum, Polygon, Avalanche, and other blockchain networks. Moreover, shortly after the official launch, we are unlocking corporate SBIDs for token issuers. To follow the product updates please subscribe to Soublound ID's official social media.
---
How can one benefit from it?
Currently, Soulbound ID is in its beta phase. Upon successful integration with the Stobox DS Dashboard and DS Swap, investors will enjoy a seamless migration between offerings without the need for additional verification, further streamlining their experience within the ecosystem. Businesses can also take advantage of Soulbound ID to streamline their tokenization processes and guarantee compliance with all necessary regulatory requirements.
☔
Greetings web3 entrepreneurs! Are you interested in implementing compliant standards for your products?
Contact us
to discuss our comprehensive solutions designed to enhance your venture's performance. We look forward to collaborating with you.
40,000+ Pre-Registered
Register now and get your wallet verified
About Stobox
Stobox, an award-winning company, a Top-5 tokenization provider worldwide. The company's products include an advanced tokenization platform for primary issuance and management of digital securities, Stobox DS Dashboard, and Stobox DS Swap – the first Decentralized Exchange (DEX) in the world optimized for security tokens.