How to tokenize art? Top-6 NFT art marketplaces
A decision to switch to a new medium to promote your art is like going to a new gym for the first time: it seems complicated but actually only takes a few steps to accomplish. I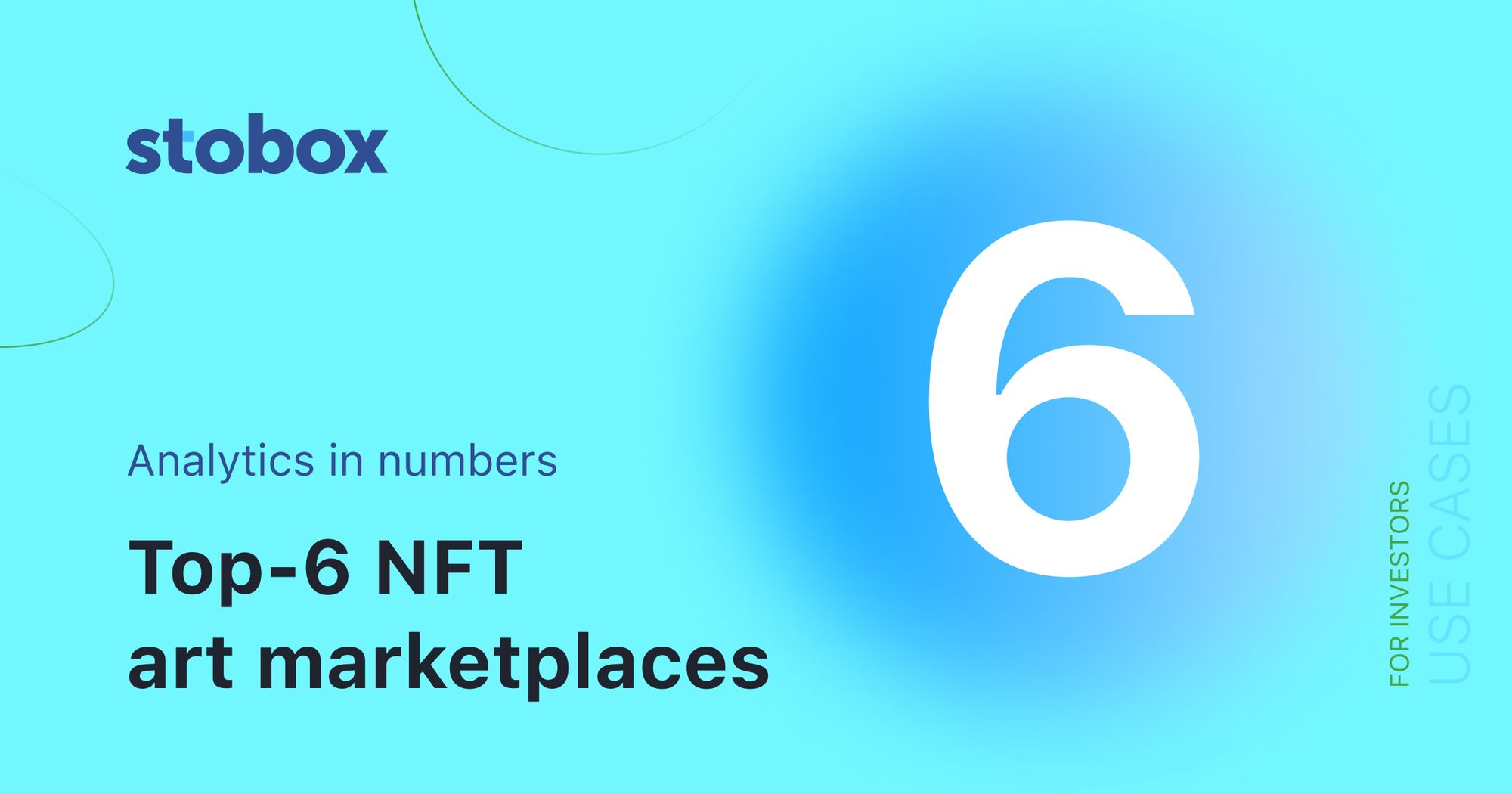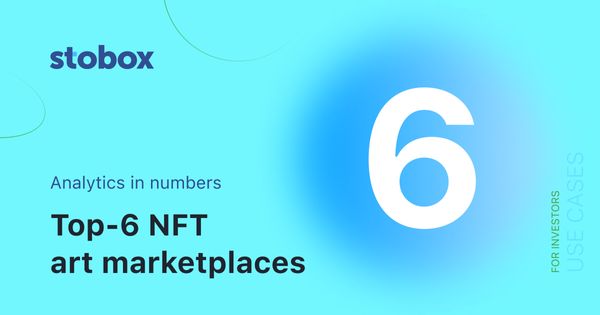 A decision to switch to a new medium to promote your art is like going to a new gym for the first time: it seems complicated but actually only takes a few steps to accomplish. If it's been a while since you discovered how useful NFTs could be for you but require simple guidance on how to make NFT art and get a new source of revenue, this article will be your savior.
In the following piece, we will go through the process of art tokenization step by step and overview some marketplaces that could be your first pick. If you are lacking knowledge about what NFT is and why everybody is hyping about it, read our earlier article below.
Related: How to monetize art with NFT: all there is to know
How to tokenize art: step-by-step guide
Create a cryptowallet. If you're new to the realm of crypto, the most user-friendly options can be Trust Wallet or MetaMask. They function as a browser add-on. Note that the wallet of your choice must be compatible with a blockchain network of the marketplace you'll later be working with. Use an Ethereum-compatible wallet, for instance, if you intend to purchase or sell NFTs using a blockchain platform based on Ethereum.
Deposit crypto. Depending on the wallet, you can buy tokens with fiat (Trust Wallet, MetaMask) or deposit them right there. This is necessary since not every marketplace accepts fiat as a payment method (either for gas or for purchasing NFTs). Make sure to have a sufficient amount of crypto, as it will be used to pay commissions and gas fees.
Choose a marketplace and sign up. To sell your NFTs, you must first register an account on the specific marketplace. The very first thing to do would be to connect your wallet (most platforms will offer registration via MetaMask as it functions as a browser extension). After it's done, the profile is available for edit. While conducting buying and selling operations, pick a reputable and secure NFT marketplace.
Create NFT. Non-curated platforms like OpenSea or Rarible allow switching to this step right away; to do this, go to the "Create" menu and follow instructions. Curated platforms, however, will necessitate a procedure of artwork and achievements check, and the process will be individual for each marketplace.
NFT art marketplaces overview
If you've decided it's high time to start listing your art as an NFT, take a look at our hand-picked selection of different NFT marketplaces. Whether a young creator or a well-known artist, you'll have a space to pick the one best for you.
OpenSea
OpenSea is the most known platform on the tip of almost every modern artist's tongue, as it is, in fact, the first and largest peer-to-peer marketplace to collect and sell NFTs in various categories. Thanks to being among pioneers and ease of navigation, OpenSea is frequently picked by young creators as their first marketplace.
One of OpenSea's primary benefits as an NFT art marketplace is the non-fungible token mining tool. Utilizing this simple-to-use mining tool, artists may easily construct their products and start their own NFT collections. The platform also offers a unique possibility for creators to develop their own smart contracts for their games and digital exhibitions, which is surely one of its main attractions.
Its downside, however, is an impossibility to pay for items in fiat. Although the platform supports multiple cryptocurrencies, you'd still have to buy crypto if your primary savings are in any national currency.
Rarible
Rarible, one of the largest NFT markets on Ethereum, is a community-owned platform that features various digital artworks and collectibles.
Similar to OpenSea, the marketplace allows you to purchase and sell any type of artwork. Additionally, sellers may produce many NFTs for artwork and sell them multiple times. The UI of Rarible is very straightforward and simple enough for NFT market newcomers to use. It will also be simple to understand for users who have attempted to conduct deals through a comparable NFT platform like OpenSea.
Although, like at OpenSea, the gas fee fluctuates and relies on supply and demand, it is rather high normally; you'd need to keep an eye out for a period when the price is reasonable.
Nifty Gateway
Nifty Gateway is a platform of Grimes' choice where she sold $6 million worth of tokens back in the day. She didn't choose this platform just for the hell of it: Nifty Gateway is a curated space for artists, which is why sign-up pre-selection is quite difficult to pass. It's both the carrot and the stick of the platform: while this positioning makes things more complicated for the artist, it also sends an ultimate message of quality to art dealers and curators who will attend this service exactly to look for pieces having artistic value. The platform's following goal is offering technical support to creators, making it simple for non-programmers to browse and use all the features.
Nifty is a custodial NFT marketplace, meaning NFTs are saved on the platform rather than in your wallet. Unlike with OpenSea, there's no need to connect your cryptocurrency wallet. However, it doesn't affect the platform's safety and will probably serve an even safer harbor regarding the nature of OpenSea's hack in early 2022.
KnownOrigin
If Nifty Gateway can be compared to a modern curated gallery, KnownOrigin is no less than a museum. This platform is solely about digital art, with no other medium as an exception, and it is mostly an utopia for art lovers.
In comparison to its competitors, KnownOrigin's total trade volume is rather modest. But it only makes sense because it offers the most expertly chosen, top-tier artwork, luring the society's elite whose taste buds are exclusively attracted to art, which is consequently why getting listed there is a milestone. KnownOrigin is a platform best suited for artists possessing an established personal brand, not for beginners.
Foundation
Foundation is a middle ground between mass-market platforms like OpenSea or Rarible and high-end marketplaces like KnownOrigin or SuperRare. Foundation prides itself on being home to a number of famous and highly hyping NFTs like Nyan Cat or Aplex Twin's audiovisual collectible. The Foundation is an invite-only marketplace; thus, in order to be admitted, artists must have a strong network. While this limitation could indeed prevent the market from acquiring some excellent talent, playing an exclusiveness card has consistently shown itself to be a winning marketing strategy and making a service stand out with its closed community.
Foundation is a highly user-friendly marketplace both for an artist and the client; however, it has probably the biggest gas fee among all the mentioned platforms, reaching up to $40 in some cases.
SuperRare
SuperRare is a premium marketplace that will only list a creator's work after it has been reviewed. The service advertises itself as a monitored social network, which is why you can be sure that you won't get any irrelevant spam. It also doesn't introduce a strict policy on potentially tabooed topics like, for example, nudity, which is probably a benefit enabled by curation. The only minus SuperRare has is high commissions: it's 15% on the first sale, and the artist gets 10% each time the work is transacted.
Final word
Starting a creative journey is a defining moment in every creator's life. However, initiating art tokenization can be a redefining experience bringing your work and personal brand to a whole new level. If you aren't sure how to conduct a strategy of digitalization properly, consult Stobox experts during a free 30-minute consultation.