Farmland Assets company will conduct a $30 million security token offering powered by Stobox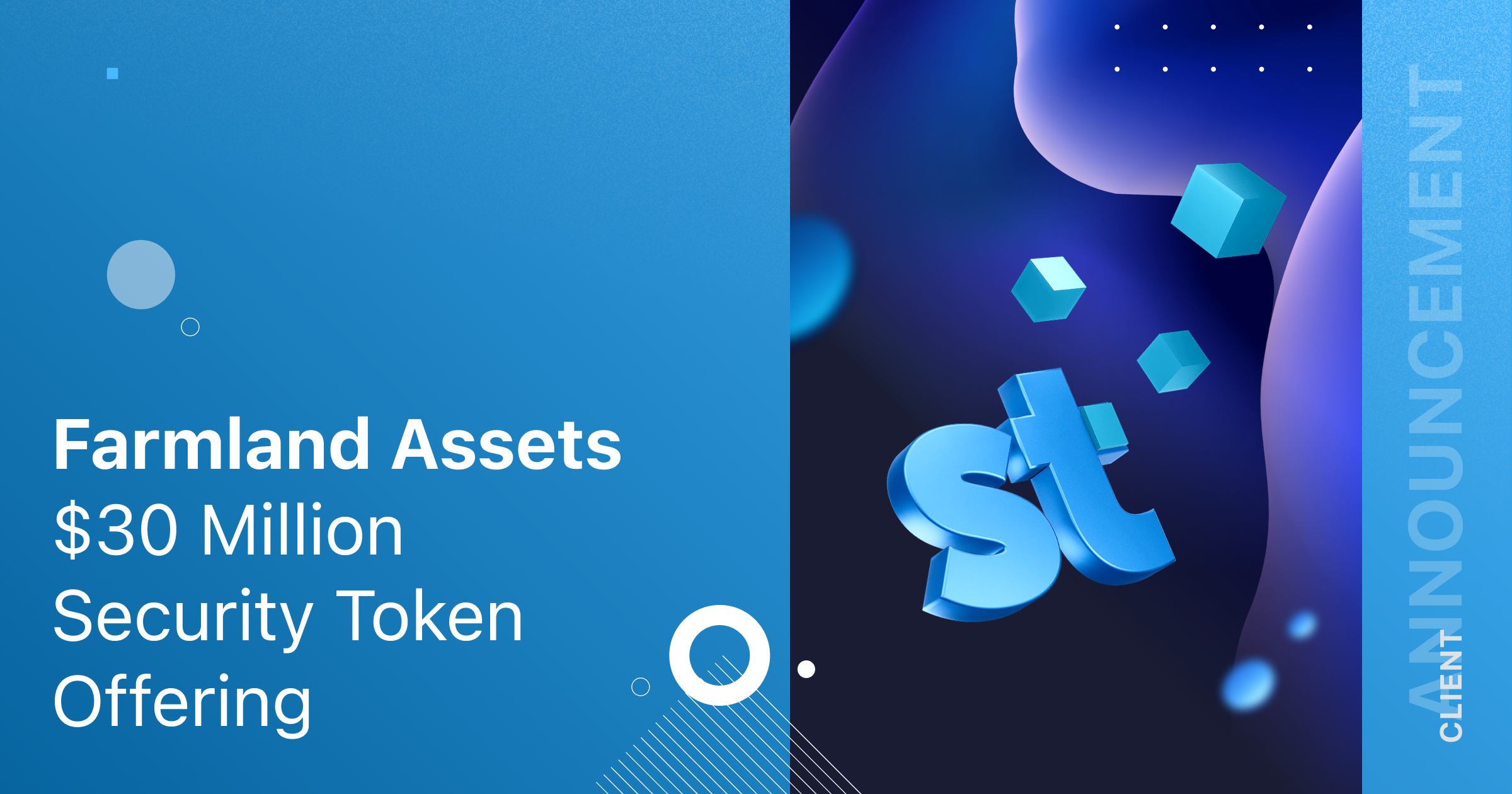 A prominent US-based farming company, Farmland Assets, is going to raise between $20 million and $30 million in a security token offering supported by Stobox. The offering is expected to take place in Q3 2021, and, if you would like to participate in the pre-sale on favorable terms, send us a short email to fa.sto@stobox.io
Farmland Assets is engaged in acquiring prime agricultural land to harvest and sell internationally profitable crops. The goal of the STO is to expand the business by purchasing more agricultural land at attractive prices and setting up farm operations there.
There are multiple reasons why this is an extremely attractive investment:
Proven traction and experience in the farming business. The STO will be used to scale the business model that has proven to be successful.
Land is a hard asset that always rises in value and protects from stock market volatility.
Food grown on agricultural land is a product that will always be in high demand even in 100 years. It is predicted that in the next decades the demand for food will grow by 98%.
The token will provide double returns: dividends from business harvest profits and underlying proven long-term land appreciation.
Experienced team with 100 years of combined experience in the import/export industry and a successful track record of start-ups, joint ventures, restructuring, financial turnarounds, acquisitions, divestitures, and multi-site management.
Security token offering enables Farmland Assets to raise more capital and at better terms than typical banks or institutional investors could provide. Stobox allows businesses to tap into the power of the global investor community to get more capital and higher brand recognition. Farmland Assets chose Stobox for its good reputation, expertise, and the provision of a comprehensive solution.
"Food security or the availability to access quality food sources in cases of population growth, pandemics or natural catastrophes is becoming more critical every year. Agricultural land for food production is truly one of the most important assets in the world with growing demand and shrinking acres for supply. Stobox is an award-winning company that provides specialty services to optimize global tokenized securities in a compliant capital environment. We look forward to working with the Stobox Team to provide mutual rewards for all participants."
Robert Smith – CEO – Farmland Assets, Inc.
"We are glad more companies unrelated to blockchain are leveraging tokenization. Every entrepreneur should have access to this fundraising tool. Farmland Assets is a fantastic business, which will definitely drive investor interest and promote the virtuous cycle of mutual interest between private companies and individual investors."
Gene Deyev, CEO Stobox.Any Questions?
Ask questions about STO and investment opportunities in Asset Backed Agriculture on email -  fa.sto@stobox.io