Three inspiring fundraising cases that will encourage to consider tokenization.
Three inspiring fundraising cases that will encourage you to consider tokenization.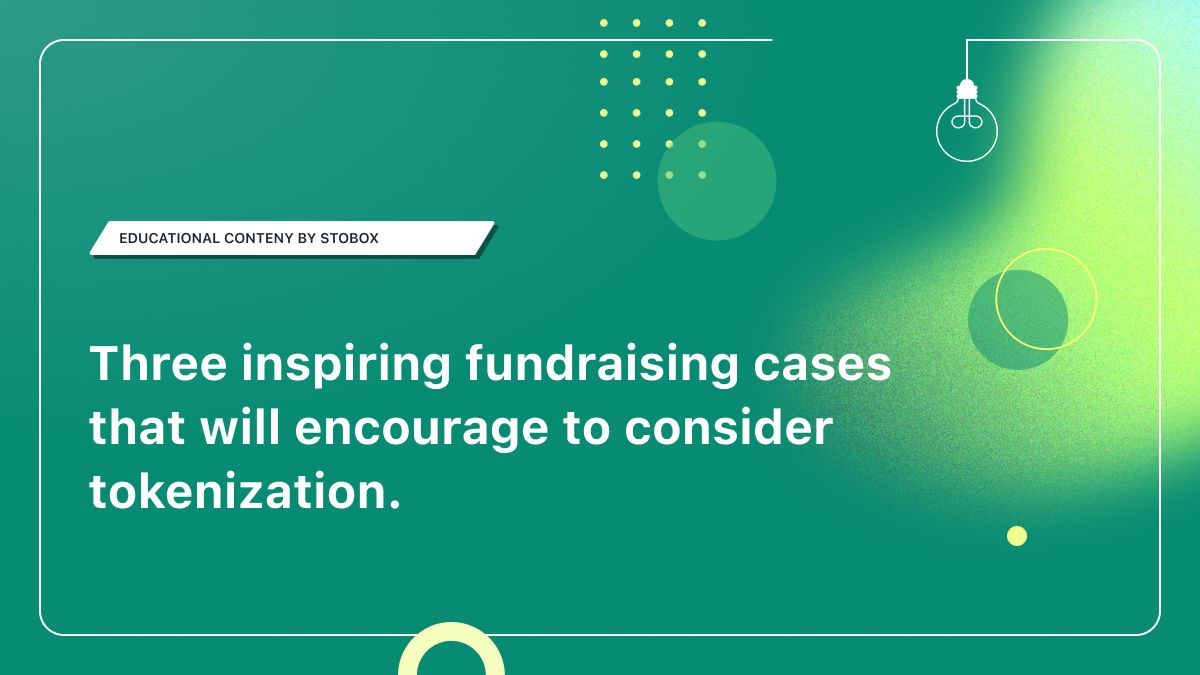 What can a luxury hotel, a trading platform, and a bank have in common? Like any other business, they all strive to grow, attract capital, and expand their activities. Usually, companies consider private equity placement, crowdfunding, direct listing versus IPO for raising funds, but the evolving industry of digital finance offered them a new outstanding solution — tokenization.
In 2021, virtual assets can be a longed-for solution in terms of raising capital. Whether you'd like to get in touch with investors on a global level (or turn your loyal clients to be them), decrease your reliance on banks, expand your audience and brand exposure, or simplify investor management by engaging in a user-friendly platform, tokenization is the right instrument to do this. If you are still doubting that it can be a beneficial step, read about the goals these three drastically different businesses reached thanks to tokenizing their assets.
Aspen Resort $18 M tokenized real estate
Aspen Digital, a tokenized real estate offering that gives investors a small ownership stake in the St. Regis Aspen Resort, has raised $18 million from different investors worldwide; the campaign was managed by Elevated Returns. A luxurious resort with 179 rooms, four on-site restaurants, and 29,000 square feet of indoor and outdoor meeting and banquet space with views of the Rocky Mountains has become one of the first companies to tokenize trophy real estate.
Real estate tokenization platforms introduce a new wrinkle to real estate investing, allowing people to purchase and sell a piece of a property before the whole asset changes hands. It's part of the "tokenization of real estate" that blockchain technology allows. A real-world commodity, such as a hotel, can be sold in several fractions as tokens thanks to the stable, open, and decentralized ledger. Each owner would be able to own a tiny amount of the hotel.
The primary source of information: Venturebeat
The World Bank Global Blockchain Bond, Raising A$110 M
Bond-i (blockchain-operated new debt instrument) is the world's first bond to be formed, allocated, transferred, and handled using distributed ledger technology during its life cycle, launched by the World Bank. The two-year bond raised A$110 million, making it the first time investors have contributed to the World Bank's growth efforts in a deal entirely controlled by blockchain technology.
The bond is part of the World Bank's larger strategy to tap into the promise of emerging technology for growth. The World Bank established a Blockchain Innovation Lab in June 2017 to learn more about the effects of blockchain and other emerging innovations in areas including land administration, management of the supply chain, health, cross-border payments, education, and carbon market trading.
The primary source of information: The World Bank
First-ever SEC-registered token IPO raising $117M
INX, the blockchain-based platform for trading digital securities and cryptocurrencies, offers 130M security tokens in the first-ever fully registered SEC prospectus. By the end of May 2021, the INX token is scheduled to be listed on at least one public trading site.
The platform is looking to combine all the promise & potential of blockchain – nonetheless, in a regulated way. Its key feature lies in being blockchain-oriented and built for digital asset listing and trading. One of the brand's goals is "to work with regulators, but not run from them". INX Blockchain Asset Trading Solution allows buying and selling crypto and security tokens, supports main order types (market, limit, stop), offers trade confirmation and reporting resources to keep track of the blotter and positions, as well as technical analysis for pre-trading purposes.
The primary source of information: INX
Why did they choose a security token offering?
Tokenization opens an opportunity for business owners to make their companies available for a lot of small investments instead of seeking one primary source of capital. Such a pattern is way more beneficial for any business as it speeds up the fundraising process, and, most importantly, saves the need to concur with one persons' terms, giving you a chance to build diplomacy with multiple investors on your terms rather than theirs.
Tokenization is also a good tool for reaching out to different types of investors. For instance, Aspen was more focused on high net worth individuals in the US, the World Bank was primarily focused on international institutional investors, and INX was aimed at small individual investors.
Feel like you're ready for a similar solution?
Tokenizing your company would be simple and successful with the help of a knowledgeable team. We provide our clients with assistance at any point of the process by offering a range of technical solutions as well as business and legal skills in the fields of fintech and digital securities.
If you're thinking about doing an STO but aren't sure where to begin or just want to make sure that tokenization will work for your business, sign up for a free consultation with one of Stobox experts.